Tuesday March 23rd marked the official start of our BOOKarama 2021 project that culminates at the end of April with a 3 day Book Sale.  After months of planning a group of our Rotarians spent the morning delivering over 33 wheelie bins to 17 locations throughout Christchurch.
The bins are for collecting  good quality clean Books, Records, DVD's/CD's and Jigsaws that the Christchurch community donates to our annual fund-raiser.
With COVID-19 lockdowns last year forcing cancellation of the 2020 event the club is looking forward to a successful 14th annual Book Sale.
Collection bins are in place until April 18th in time for the 3 day sale on Friday 30th April, Saturday 1st May and Sunday 2nd May commencing at 10am each day.  End times vary and can be found here. This years venue is once again at the YMCA Recreation Centre at Bishopdale Mall.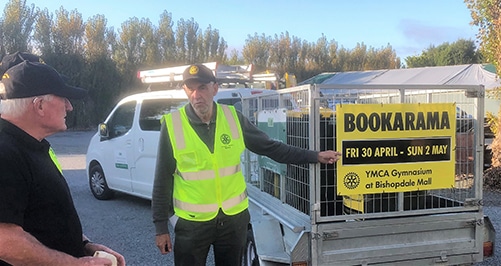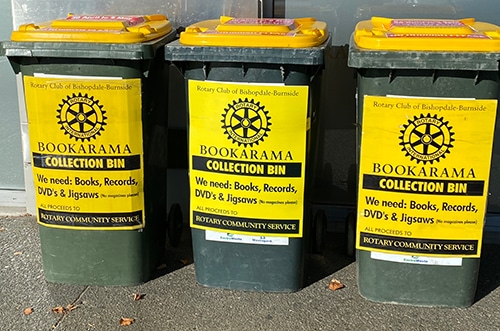 Our Collection ceases 10am Sunday 18th April 2021 and our bins will be withdrawn that morning.