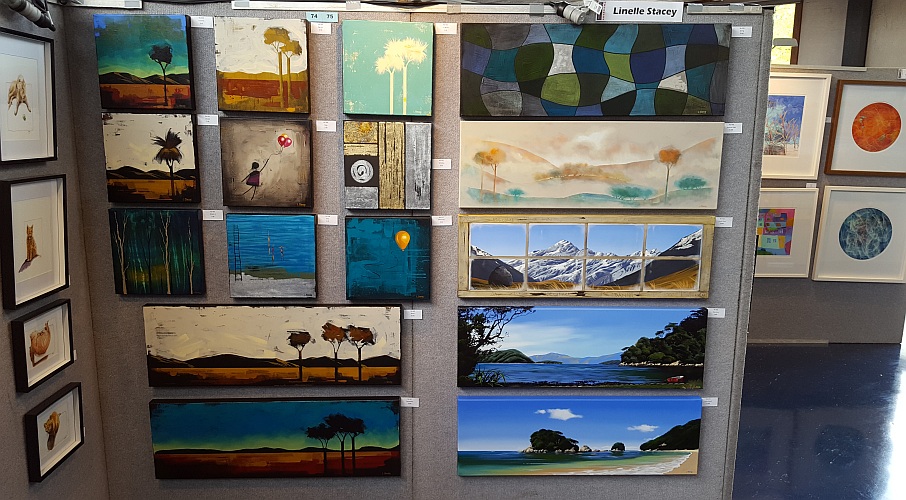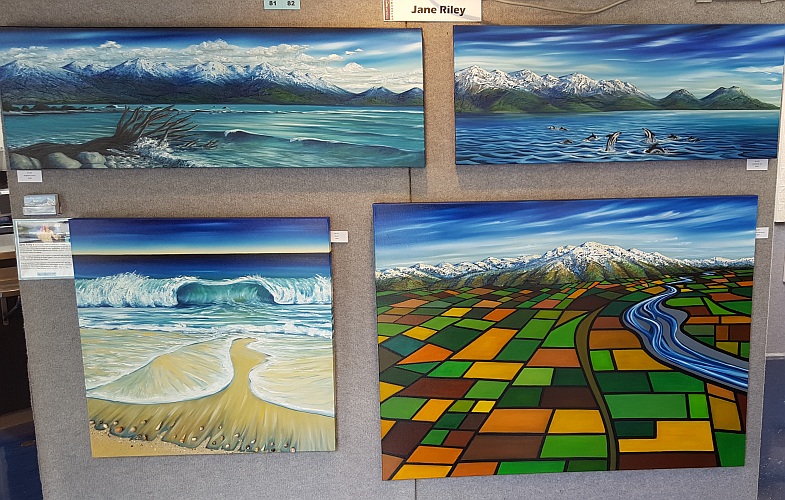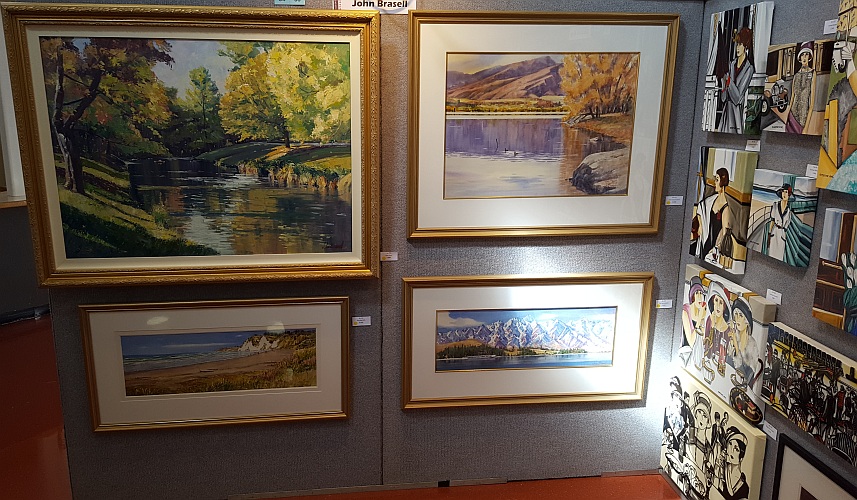 82 artists submitted 550 paintings for sale as well as works from the Austen Deans collection. This was a huge jump over past events, marking the high regard in which our Artarama is held by artists.
ARTarama 2018 Competition Winners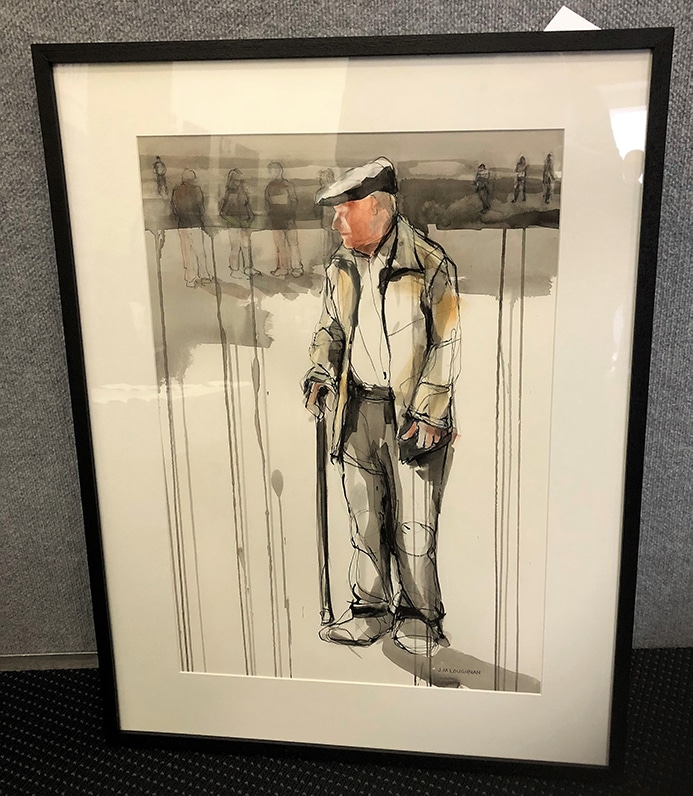 Best in Show - Jo Loughnan
Winner of the Best in Show Award (1 of 2) $1,000 sponsored by Luney's
"Standing Alone" by Artist Jo Loughnan
Strength, Sïmplicity and Wonderful drawing skills

Mixed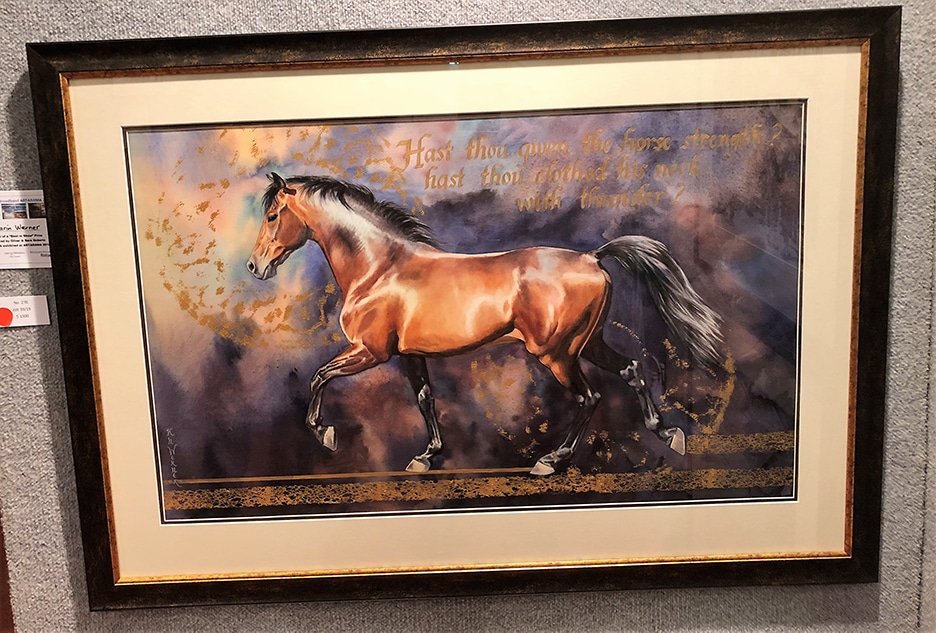 Best in Show - Karen Werner
Winner of Best in Show (2 of 2)  sponsored by Oliver and Sara Roberts - Duncan Cotterill
Job 39/19 by Artist Karen Werner
Water colour and Acrylic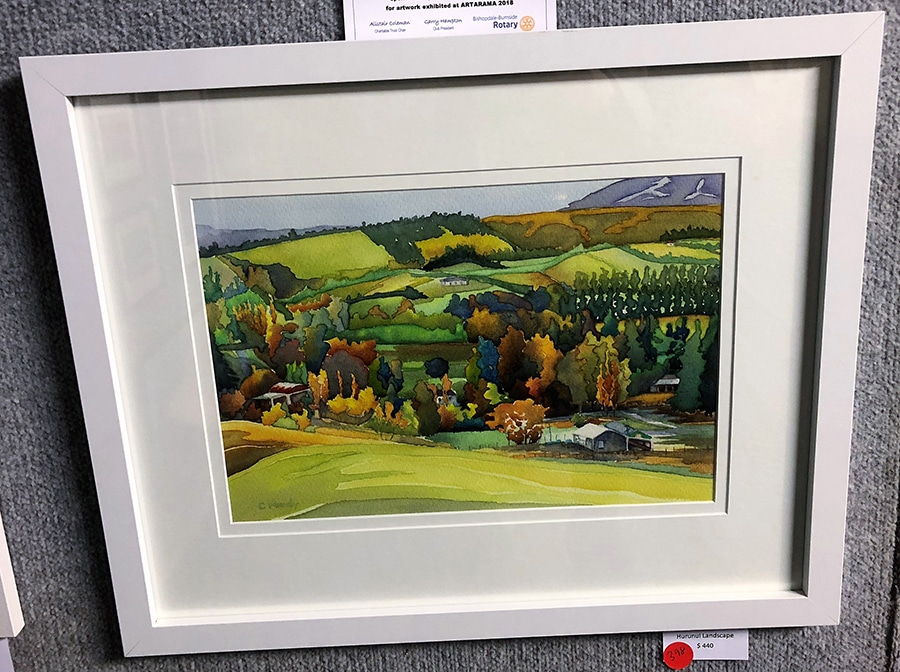 Merit Prize Charlotte Mundy
Winner of Merit Prize  sponsored by Robert Malcolm Flooring
Hurunui Landscape by Artist Charlotte Mundy
Water colour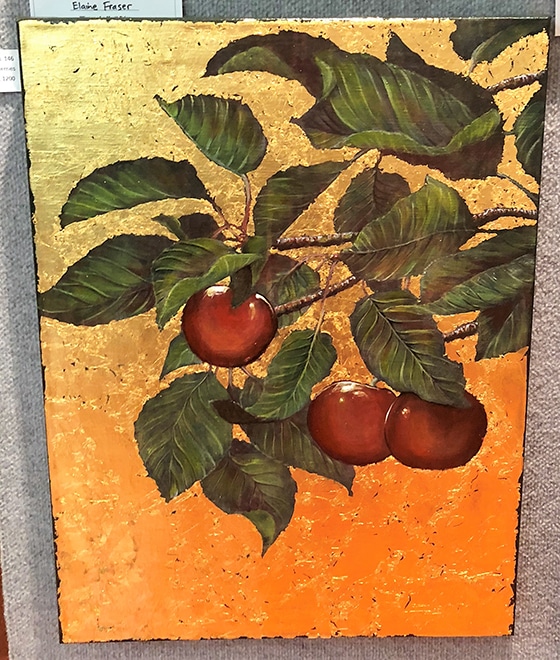 Merit Prize - Elaine Fraser
Winner of Merit Prize $500 sponsored by Nexia New Zealand
Cherries by Artist Elaine Fraser
Acrylic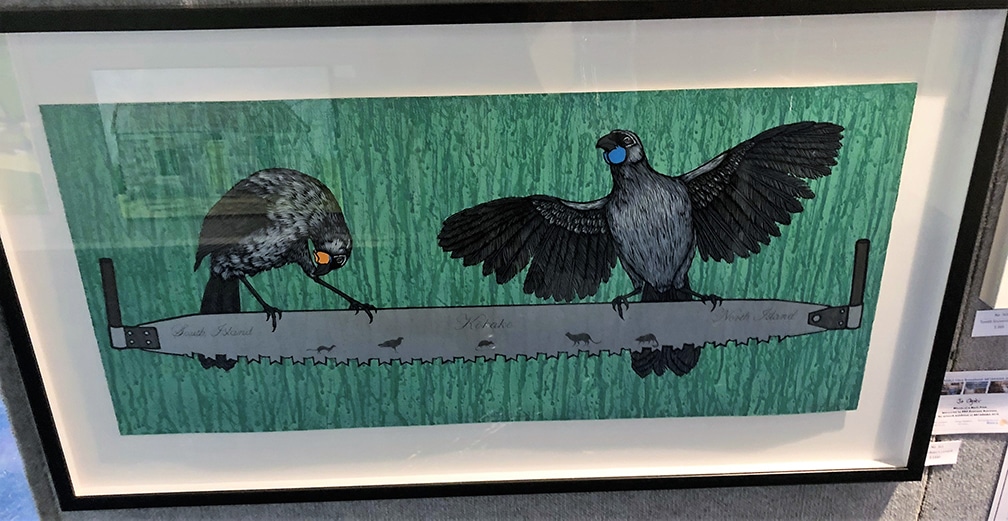 Merit Prize - Jo Ogier
Winner of Merit Prize $500 sponsored by EBS Business Solutions
The Kokako's Lament by Artist Jo Ogier
Woodcut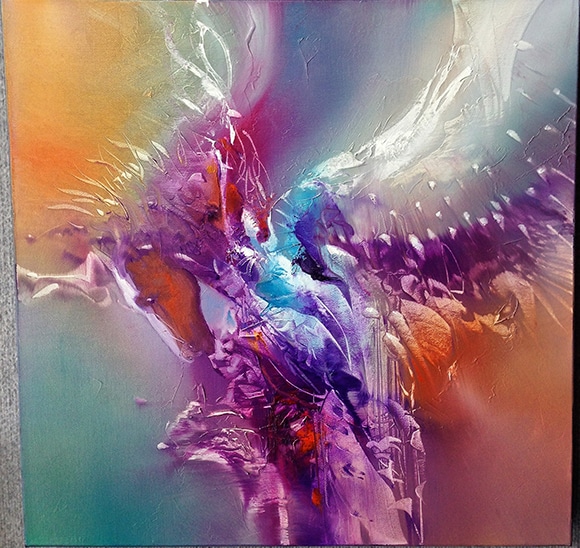 Highly Commended Prize - Vjekoslav Nemesh
Winner of Highly Commended Prize of  $250 sponsored by Global Tactics & Strategies
Birth of Pegasus by Artist Vjekoslav Nemesh 
Oil on Canvas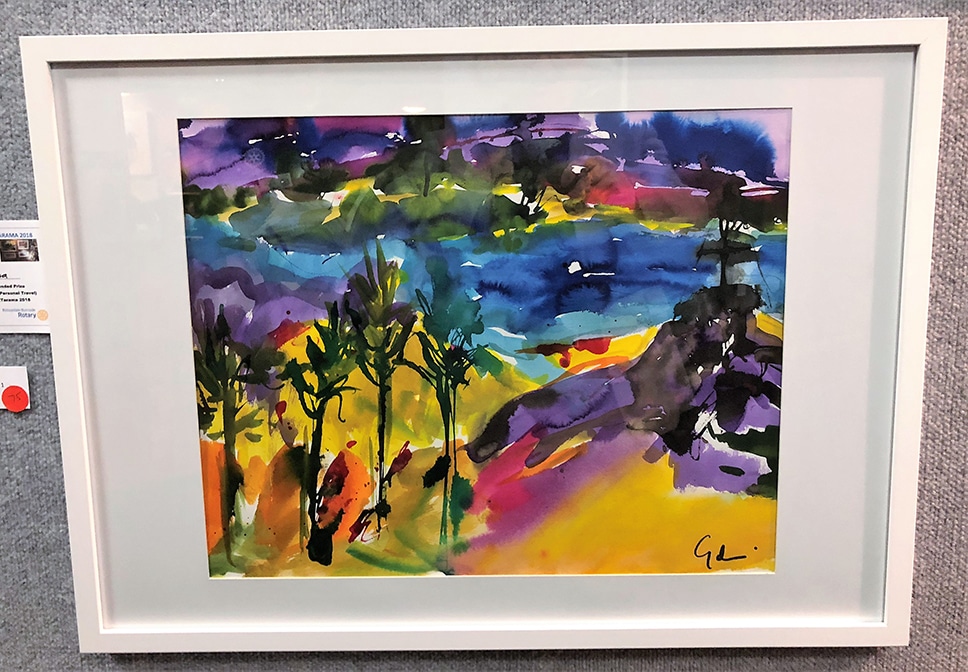 Highly Commended Prize - Geri Parawa
Winner of Highly Commended Prize of  $250 sponsored by Garry Hampton
Untitled by Artist Geri Parawa 
Acrylic Ink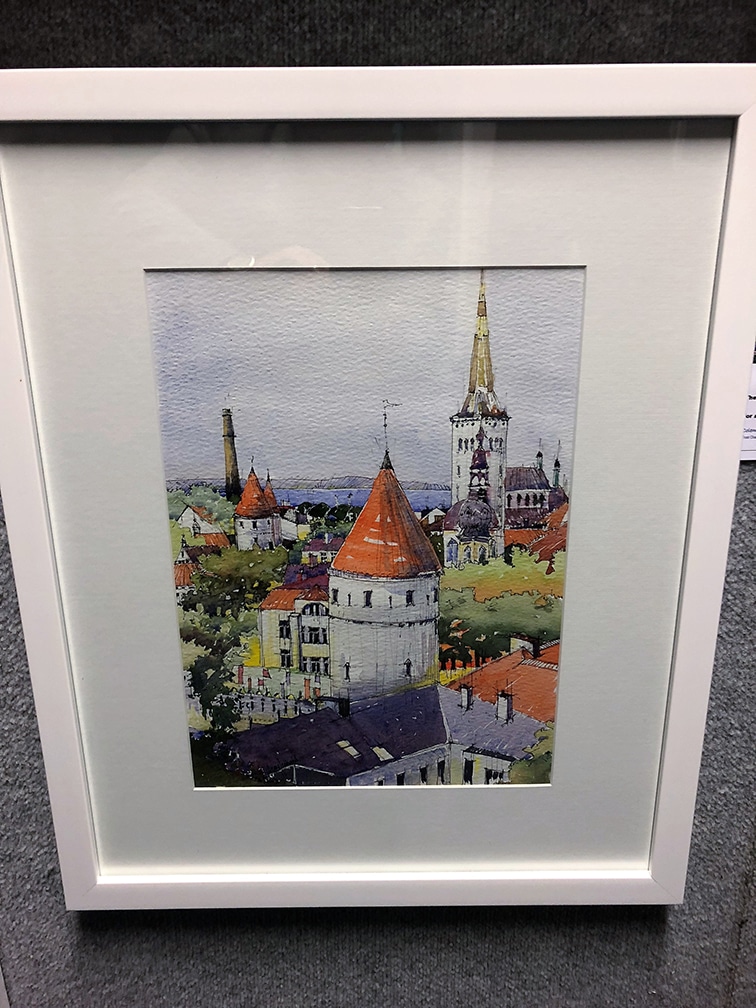 Emerging Artist AwardGray Leonard
Winner of The Bryce Gallery Emerging Artist Award  sponsored by The Bryce Gallery
Estonia by Artist Gray Leonard
Watercolour
Proceeds went to the Nurse Maude Hospice
Nurse Maude has been caring for the Christchurch Community since 1896.
The Nurse Maude Hospice provides specialist palliative care to patients and support to families.
ARTarama 2018 Judges
Judging for this years ARTarama was by renowned local artists Adrienne Pavelka and Min Kim.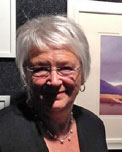 Adrienne Pavelka
Adrienne is Canterbury born and bred and works from her studio/gallery overlooking Lyttelton Harbour.
Adrienne's love is watercolour paintings.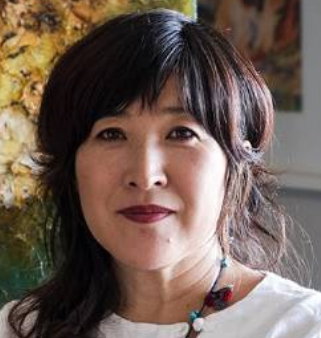 Min Kim
Min Kim who is a successful and prolific artist across the range of media and genres.
She is also the new owner of the Bryce Gallery here in Christchurch.
Her goal for the gallery is to continue exhibiting high-quality pieces by "hidden" artists alongside those of the region's best-known talent.