Community Engagement
The Rotary Club of Bishopdale Burnside engages in a number of projects each year in the Community whether this is in the Bishopdale or Burnside suburbs or the wider Christchurch City environs.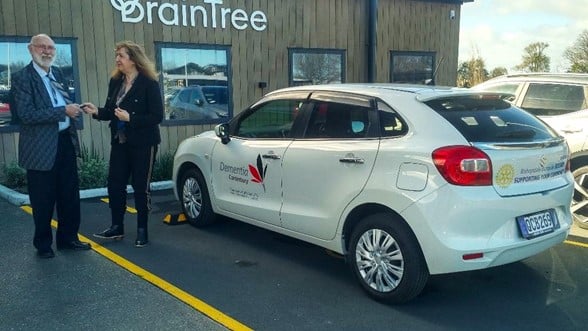 Purchase of Vehicle for Dementia Canterbury
Our Club recently supported Dementia Canterbury by purchasing a new vehicle for their use to support their community based services.
Supported the fitout of BrainTree Wellness Centre
The club contributed to the fit-out of the the new  BrainTree Support Centre which opened in 2022. The centre based in Papanui supports people living with neurological conditions to live well in the community.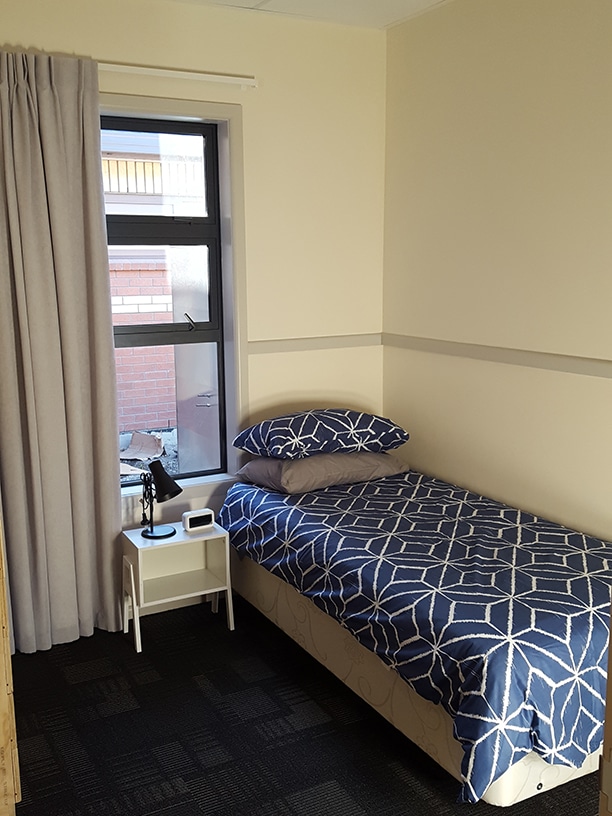 Odyssey House Trust Christchurch provides therapeutic support and education to clients with drug and alcohol addictions. 
The Rotary Club of Bishopdale Burnside donated to its recent rebuild with a donation of $50,000 and more recently in conjunction with 7 other Rotary Clubs provided furniture for rooms in a new female wing.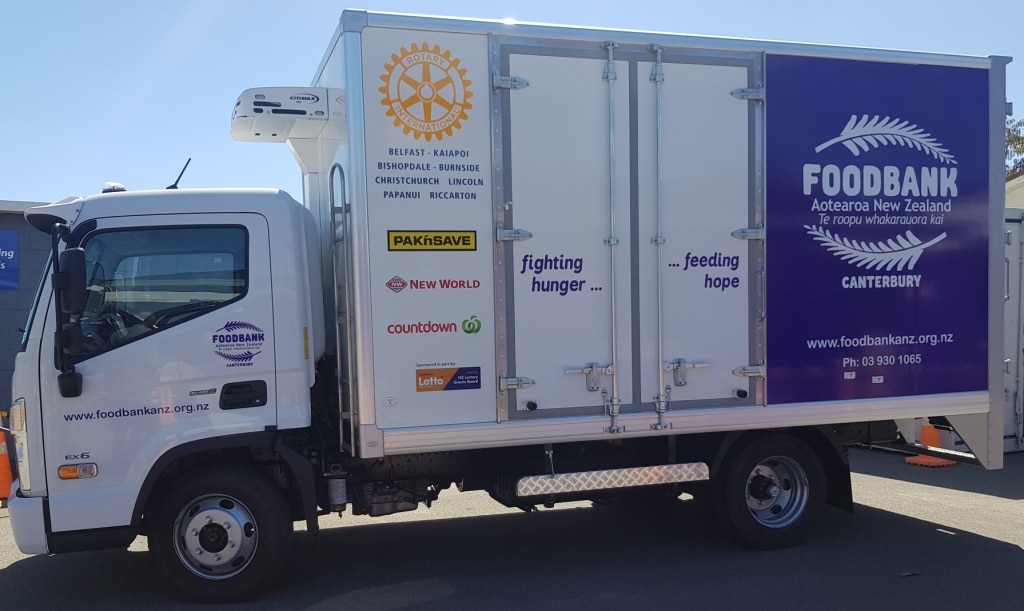 The Rotary Club of Bishopdale Burnside in conjunction with other Rotary Clubs support Christchurch Foodbank in providing a truck for food deliveries.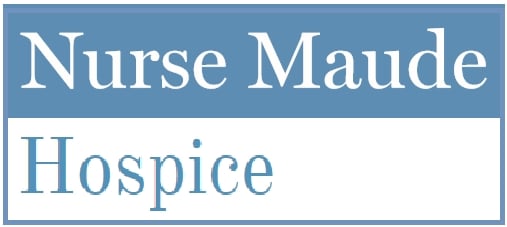 Donated to Nurse Maude Hospice
In 2020 the Rotary Club of Bishopdale Burnside continued its support (as in previous years) of the Nurse Maude Hospice by donating $15,000 from proceeds of our successful ARTarama project.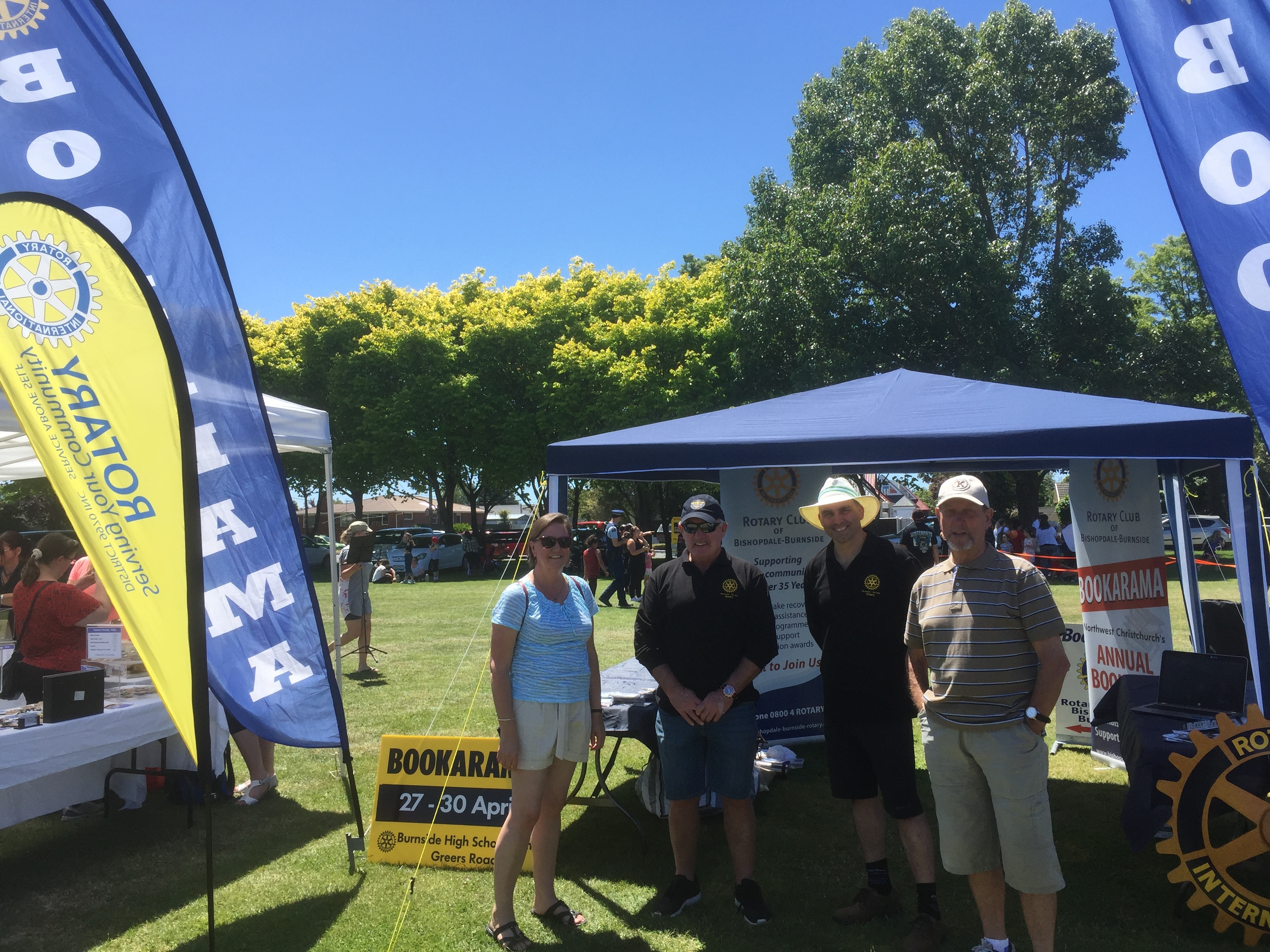 Bishopdale Community Day
Celebrate Bishopdale is a free annual family event with everyone coming together as a community to celebrate living in Bishopdale.
The event is held at Bishopdale Park and includes entertaining stage performances from local school groups, artists and organisations.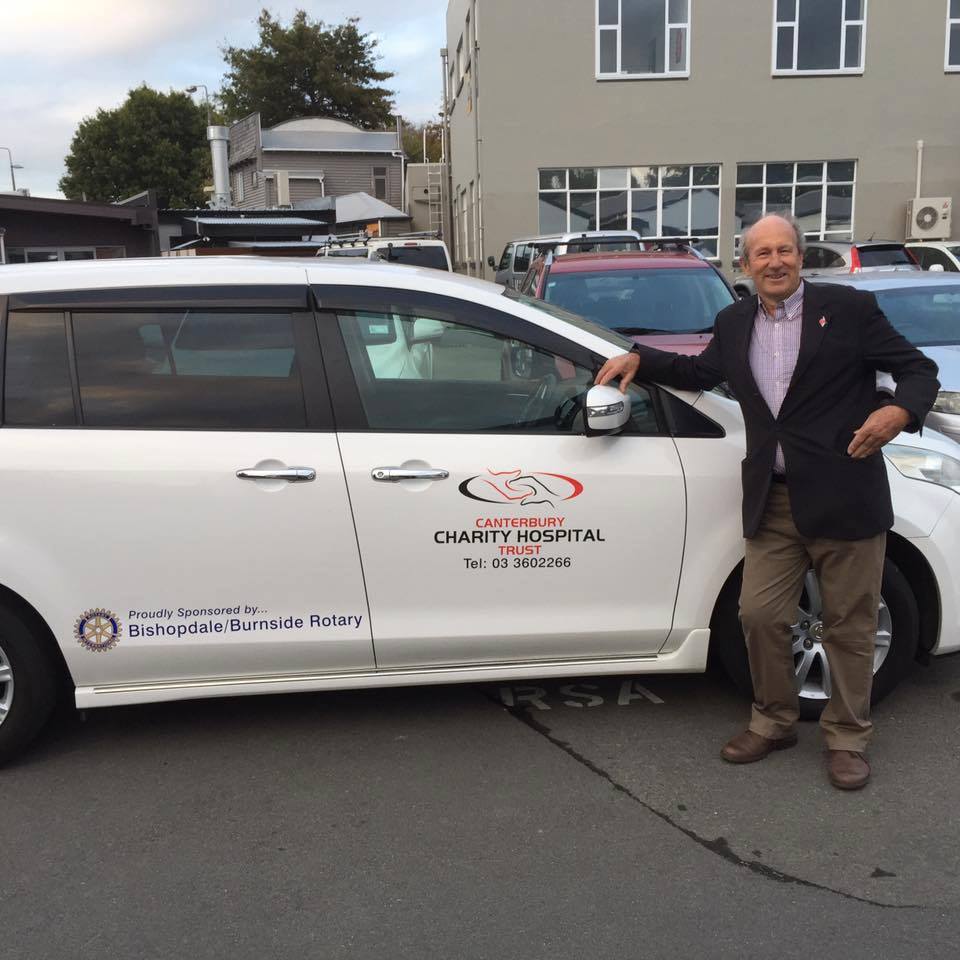 Canterbury Charitable Hospital Trust
We have been proud to donate items to the Canterbury Charitable Hospital Trust.
The Canterbury Charity Hospital Trust provides FREE elective day surgery, medical outpatients clinics, dentistry and counselling for those in the Canterbury community who can't access care from the public or private health systems.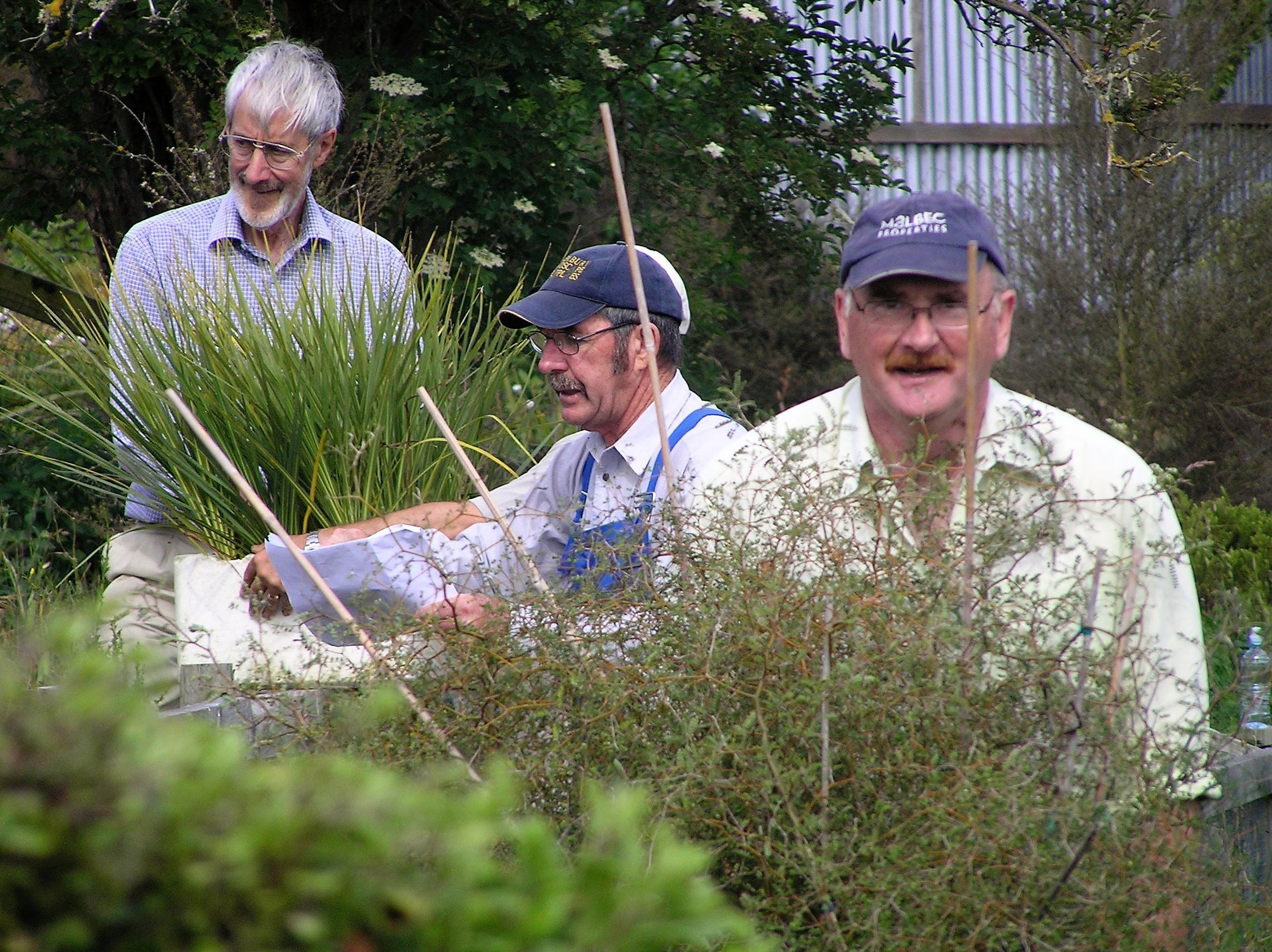 Willowbank Planting
New Zealand's most comprehensive NZ themed wildlife park, the Willowbank Wildlife Reserve experience tells the story of our country's natural heritage.
The Club provided hands on support in planting some of the area.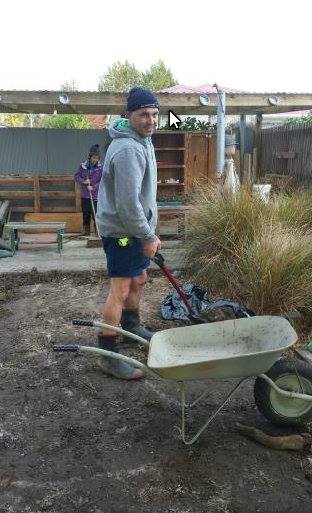 Working Bees
The Club has been active in a number of working bees over the years including at the Bishopdale Community Trust House, Kindergartens, and pre-schools to name a few.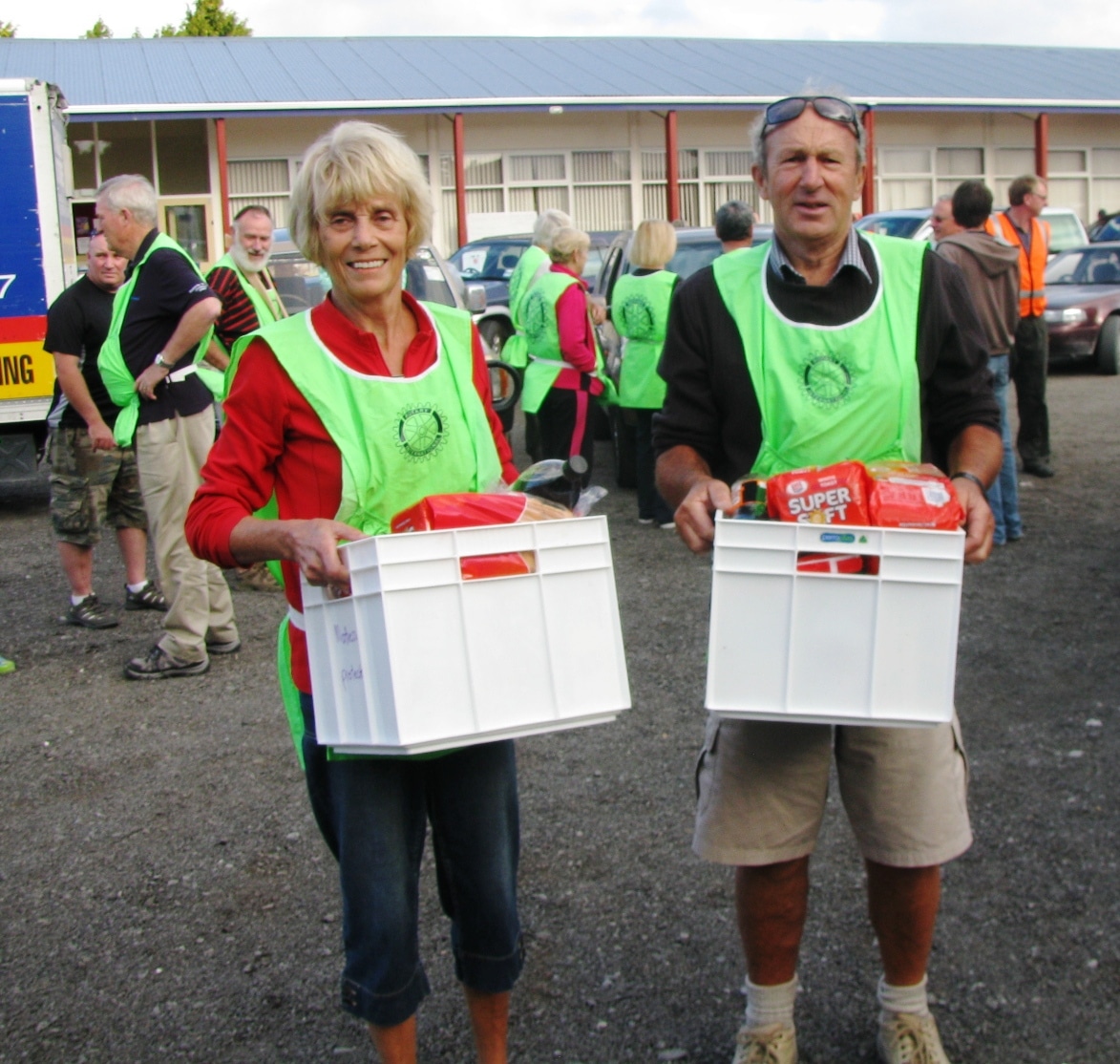 Post Earthquakes Support
Immediately after the 2011 February Christchurch and the 2016 Kaikoura earthquakes the Club participated in a number of projects supporting the relevant communities during that time.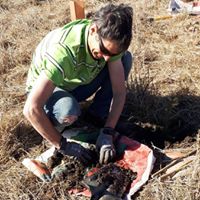 Tree Planting
Members of the Club have participated in tree planting on the Port Hills, Styx Mill and more recently in the Dallington area at the  Rotary Peace and Remembrance Forest Park.

Burnside Park Fitness Trail
In colloboration with Rotary Clubs of Riccarton, Avonhead, Bishopdale-Burnside, Christchurch City Council and the Commodore Hotel a fitness trail was installed at Burnside Park in 2017.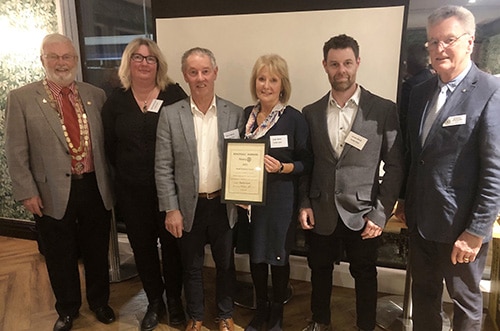 Awards are given for Business Excellence, Vocation Excellence, Community Service and Young Totara Award to local business and community people.
If you know of someone in the Community deserving of an award then nominate then for our next round of awards. Nominations forms can be found on this page.
Canterbury Charity Hospital Trust
The Rotary Club of Bishopdale Burnside is a supporter of the Canterbury Charity Hospital Trust and has contributed in a number of ways including:
Purchase of a van
Vital Signs Monitor for the Endoscopy Unit
Donations for the purchase of medical instruments
New defibrillator
Supply and installation of a maintenance shed
Coffee machines for staff and patients
The Club was honoured to award a Paul Harris Fellow to Phil Bagshaw to acknowledge the contribution that he and his team have made to Christchurch and Canterbury.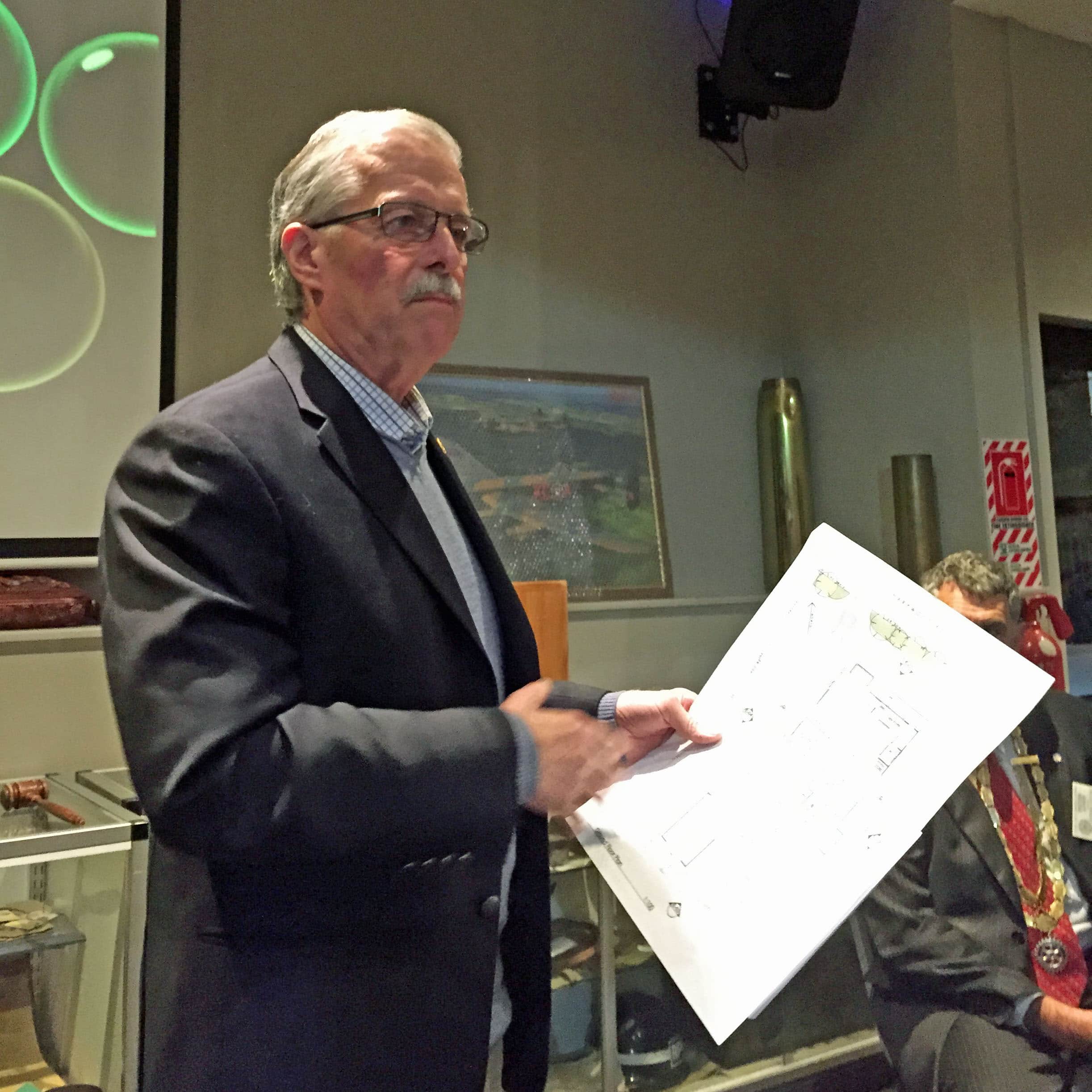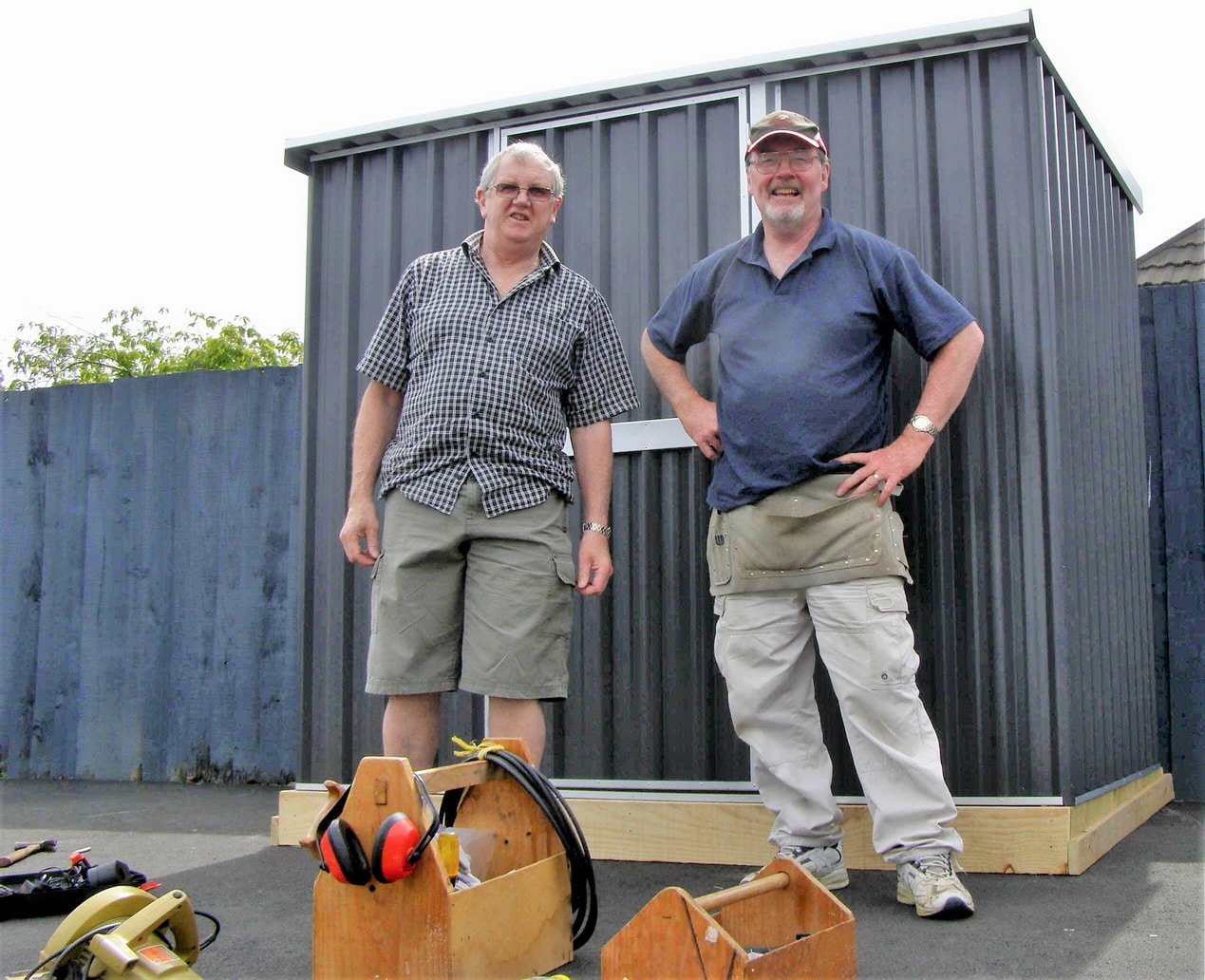 Members enjoy the hands on projects that the club gets involved in.
Our Projects have included: 
Tree Planting Styx Mill, Port Hills, Darlington
Barn painting at Orana Park
Clean up at Willowbank Wildlife Reserve
Working bee at Kendal Avenue Kindergarten
Working bee at the Charity Hospital
Working bee at Bishopdale Community Centre
Painting the Bishopdale Plunket Rooms
Warm Homes Project to facilitate warm homes for the elderly
Community Giving
Community Projects are enjoyed by many of the members and is one of the primary reasons that a person chooses to becomes a member of Rotary. It gives the member to the opportunity to give back to their community where they live or work.
Club based Community Projects have included:
Collecting for Heart Foundation
Donation to Dementia Canterbury
Contribution to Champion Centre
Assisted with Blood Pressure booths
Collecting for Blind Institute
Disabled Snowsport Canterbury – van fit out
NZ Suicide Prevention Trust
Burnside Primary Muslim Community
Literacy Christchurch
Royal foundation of Blind – Talking book
Canterbury Medical Research Foundation
Heat pump installed at Darfield Community Plunket rooms
Supplied a van to Queenspark school for sports transportation
Donated 'Tear Drop' Signs to Cotswold Pre School
Assisted Cantabrainers Choir Therapy Professionals
Provided Volunteer Drivers to Presbyterian Support Services
Contribution to The Champion Centre
Provided equipment to St Patricks School
Provided support to Harewood School
Contribution to Victim Support
Grant to Bishopdale School for sunhats and digital cameras
Grant to Isleworth School for paint and sports equipment
Supply carpet square to Kendal Kindergarten
Provision of paint for the Bishopdale Pre-school
Donated computers to Odyssey House
Contributions to City Mission
Isleworth School to assist children to school camp
Harewood School for the purchase of equipment for a new classroom
Kendal School for the purchase of paint for the repainting of the pool
Contribution to Big Brother Big Sister Mentoring programme
Contribution to Kidsfest
Accompanied and paid for day out on Weka Pass Train for Bishopdale Community Centre users
Distributed firewood
Each year the Club honours local people with the Rotary Club of Bishopdale Burnside Community Awards.
These awards cover the following categories:
Excellence in Workmanship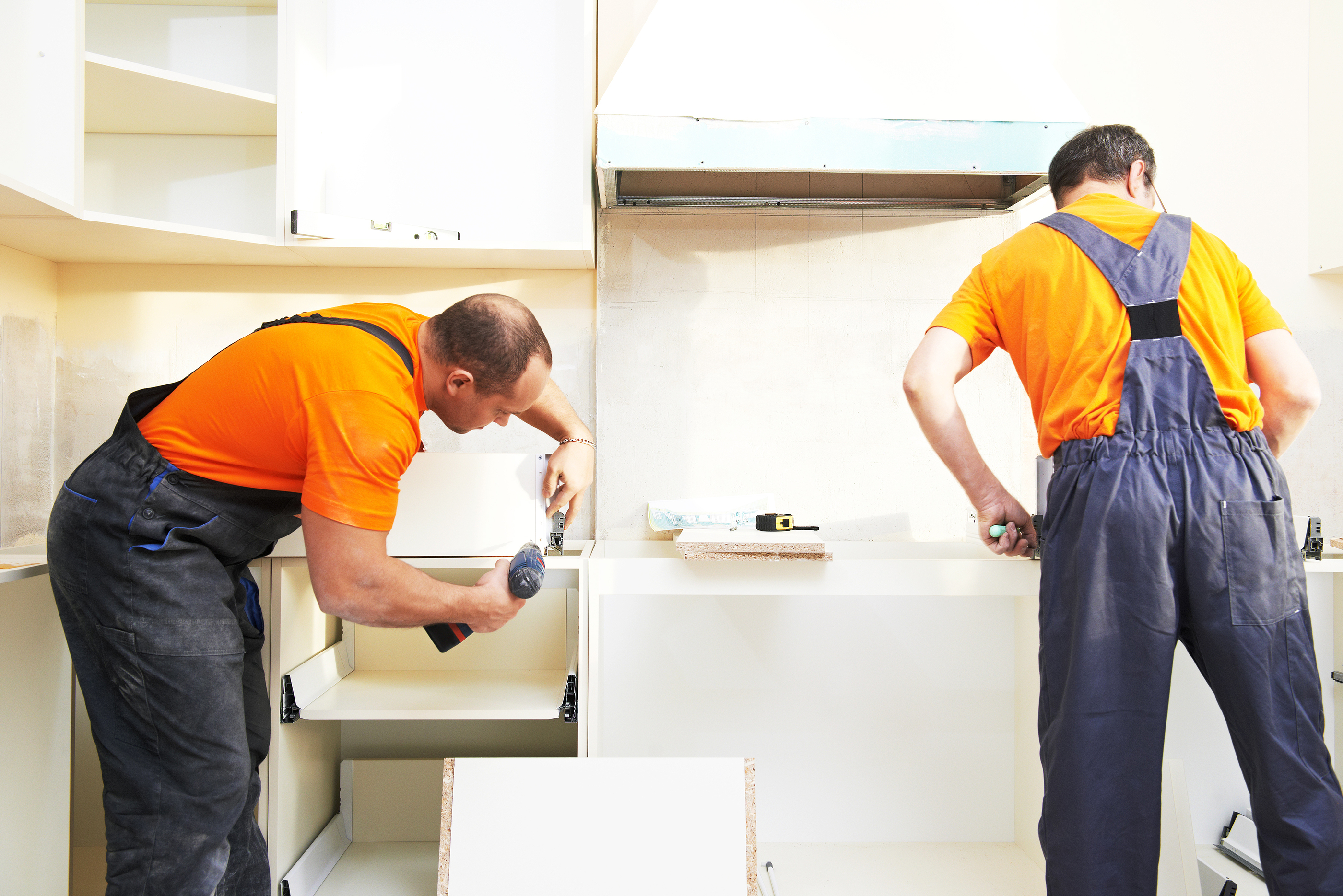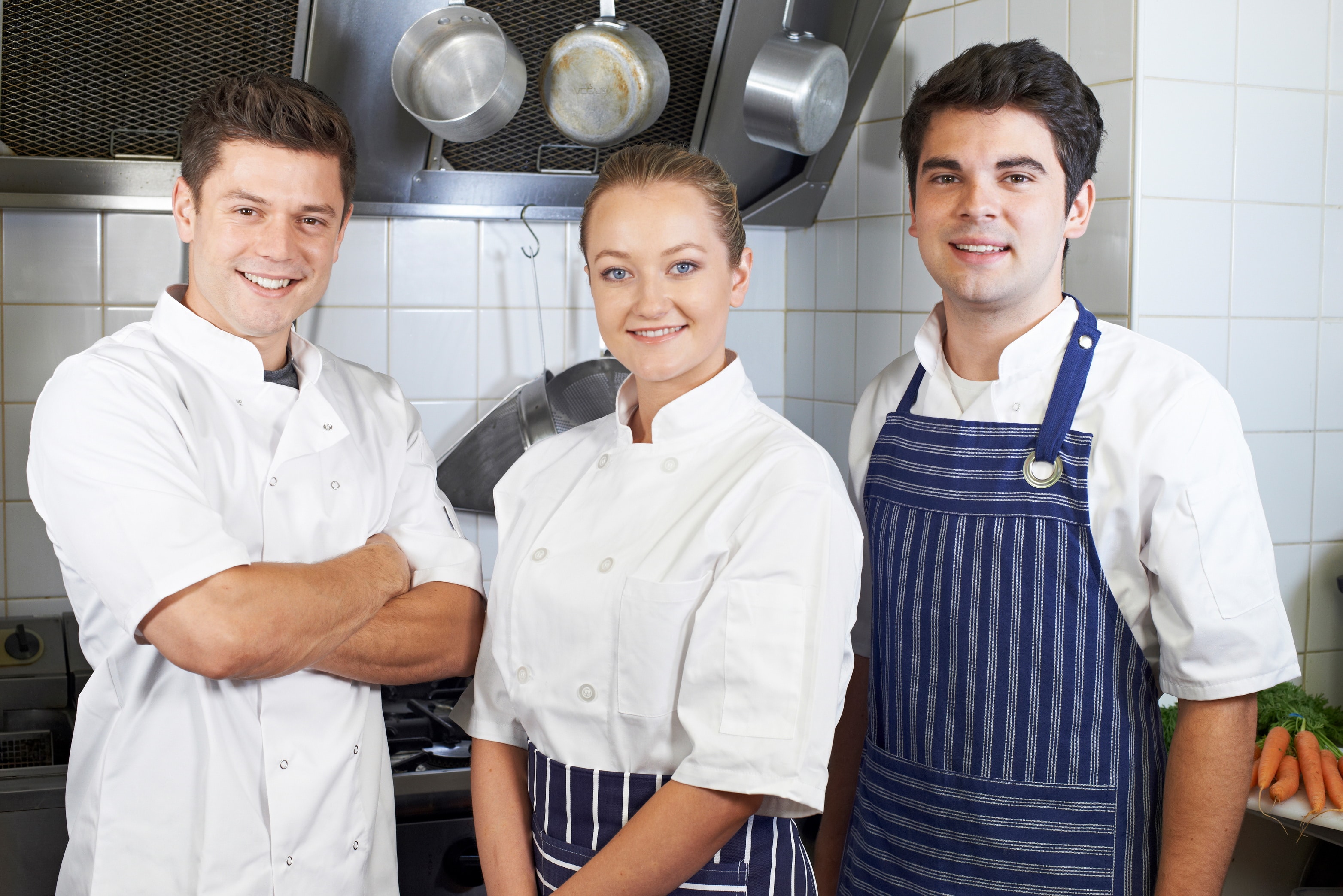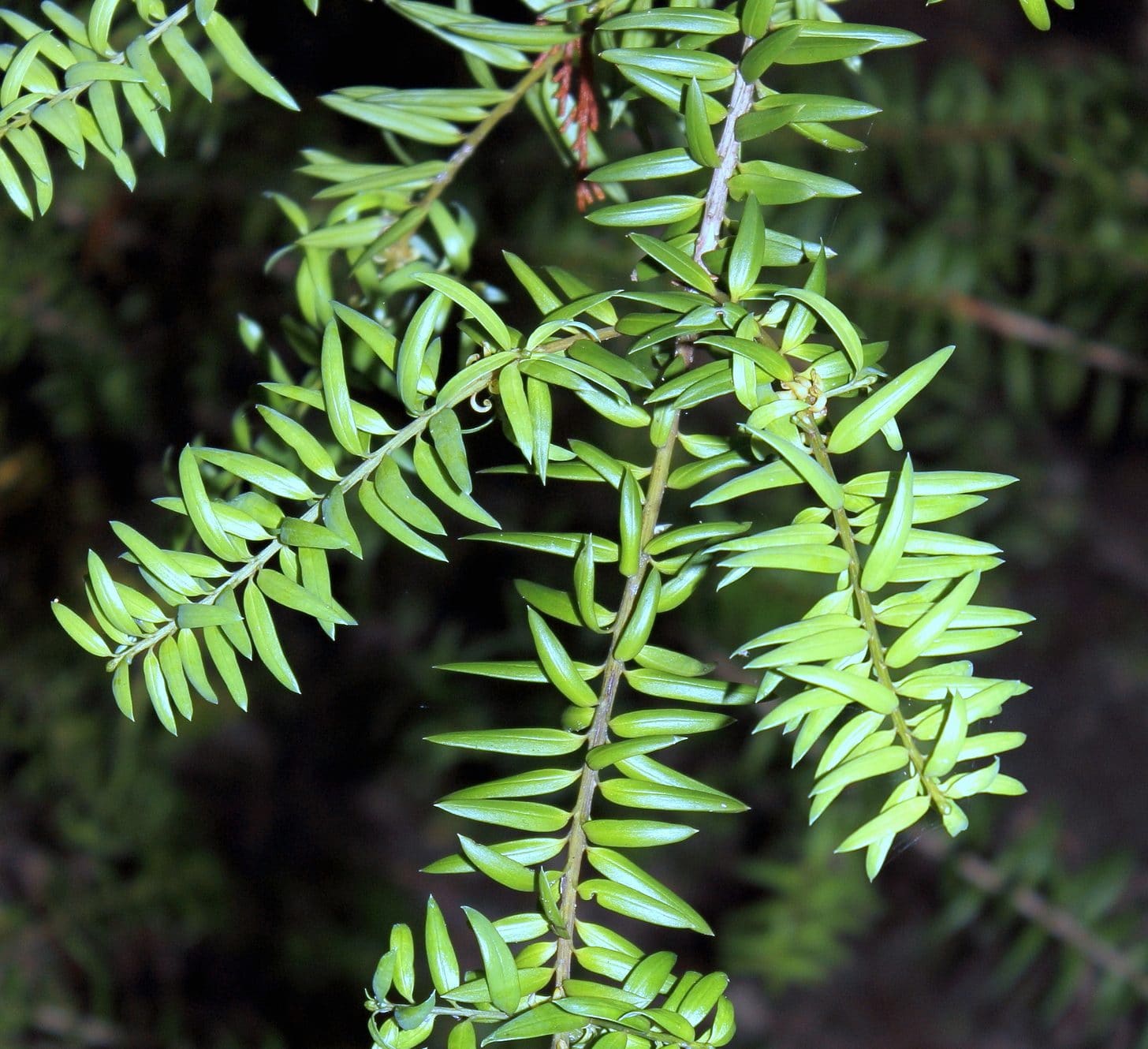 Awarded to a Young person who displays strength of character, courage of conviction, care of community, and pursuit of excellence.  
The recepient is given a young totara tree to plant.
Nominate a Future Community Award Recipient
If you would like to nominate a worthy recipient in the above categories for our next Community Awards please complete our nomination form.