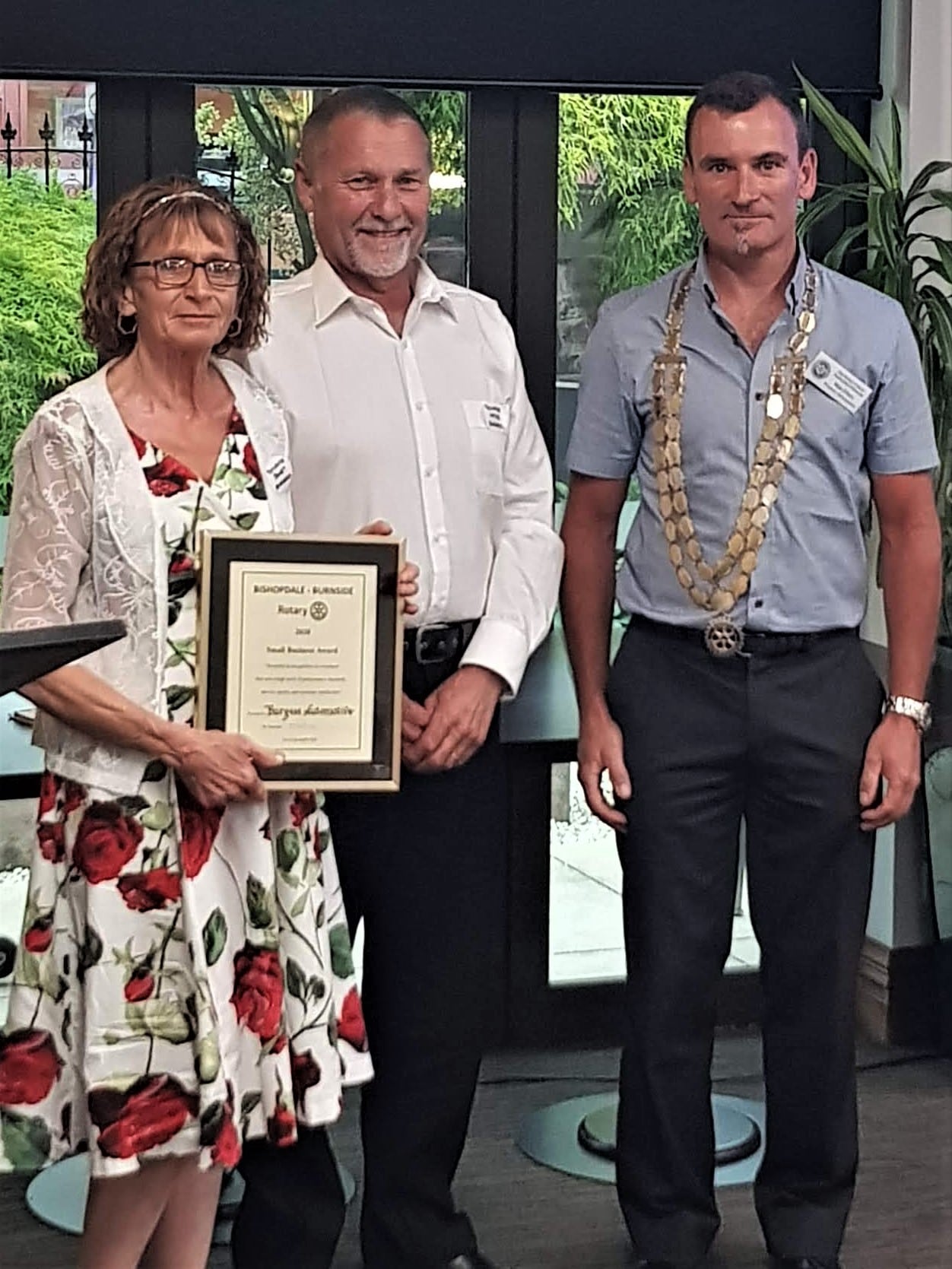 Wayne and Janet being Presented with their Awards by Club President Matt Ellery
Small Business Award 2020 – Burgess Automotive
Recognising a business that sets a high standard of performance, service quality and customer satisfaction
The Small Business Award recognises 'a business that sets a high standard of performance, service quality and customer satisfaction' and this year the very worthy recipient was Burgess Automotive, a family owned business that has been operating in the North West of Christchurch for more than forty years..
Wayne and Janet Burgess started their first automotive business in North Road in 1977 before moving to their present location in Sturrocks Road twenty years ago. They have now been joined by their son Jeremy and from humble beginnings they have progressed to a staff of seven and have premises and equipment that would be the envy of much larger automotive companies in Christchurch.
They understand that the North West of Christchurch is constantly expanding so keep up to date with the changing needs. Their service is backed by the Motor Trade Association whose membership depends on a high level of performance which they are very proud of.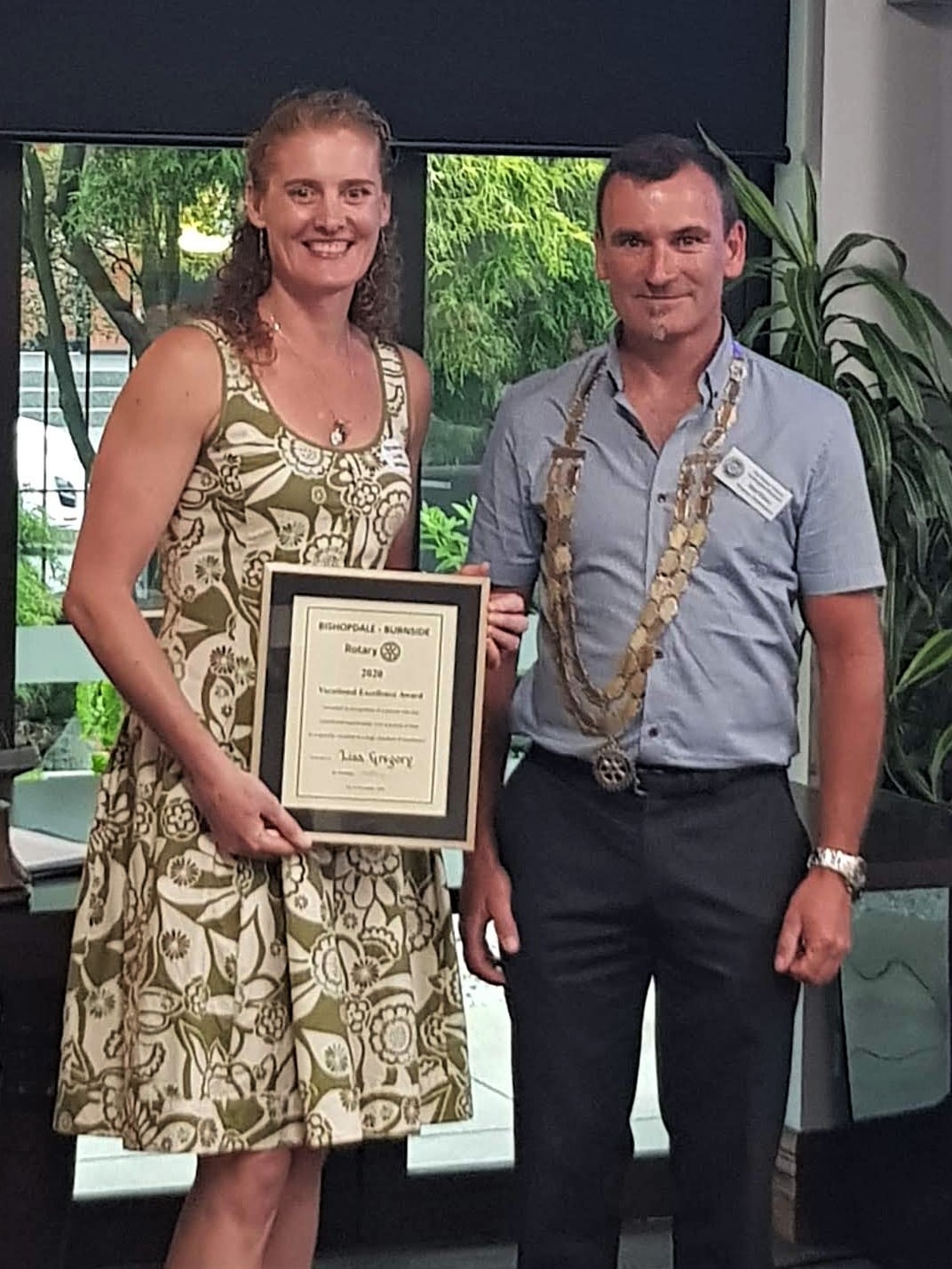 Lisa being presented with her award by Club President Matt Ellery
Vocational Excellence Award 2020 – Lisa Gregory
Recognising a person who has contributed significantly over an extended period of time to a specific vocation to a high standard of excellence
The recipient for 2020 is Lisa Gregory.
As the Christchurch City Council's Community Recreation Advisor based at the Fendalton Service Centre, one of Lisa's responsibilities for the past five years has been to organise the now established annual 'Celebrate Bishopdale' event which last year attracted in excess of 2000 people.
The organising of this event is a huge undertaking that Lisa handles in a very professional and efficient manner that contributes hugely to its ongoing success.
Submit a Future Nomination
If you would like to nominate a person or business for one of our Community Awards  then