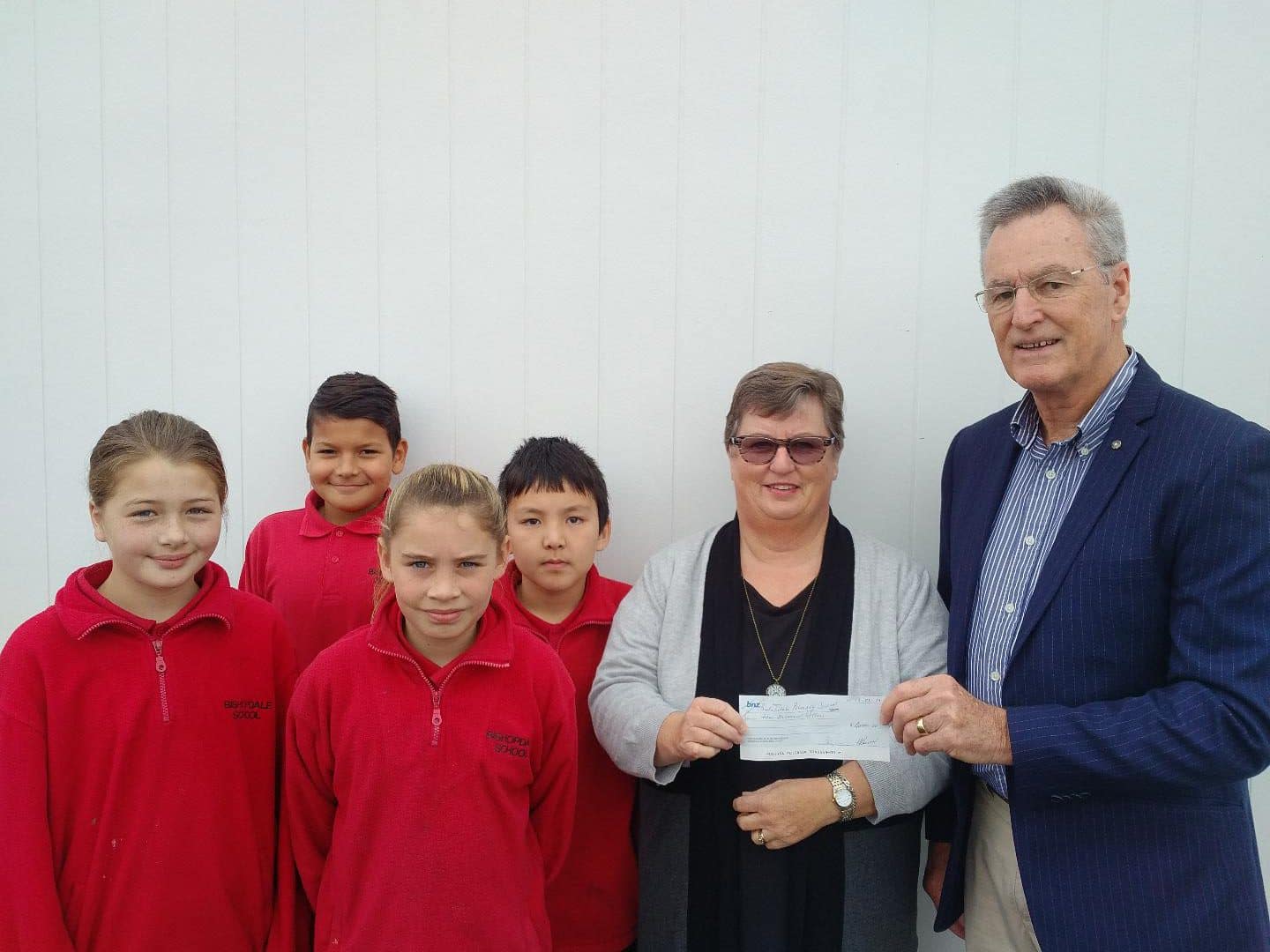 ,It's been a few years since Rotary Member Keith Walker attended Primary School, but recently he represented the Rotary Club of Bishopdale Burnside at Bishopdale Primary School.
As one of a number of schools in our local area, we have supported Bishopdale Primary since we were chartered as a Rotary Club in 1974.
Although they have just moved into a brand new school this year, many of the families of their children struggle to make ends meet and certainly don't have money for anything other than the basics.
Kids Can recently provided all their children with rain coats and footwear is also about to be acquired
When we approached Sue Fisher the Principal recently to see what support we could offer she explained that every winter they have to provide buses for their students to participate in winter sport and swimming, because there are no facilities close at hand.
Although the transport cost is partially subsidised, many parents struggle to pay the top up fee of $3.50 per child per trip, resulting in this cost having to come out of other badly needed school funds.
The total required to top up the transport cost is $2,000 for winter sport and $2,000 for swimming so our our Youth Committee agreed to provide this funding for the school. 
Keith Walker presented Sue with a cheque for $4,000 last week. She and her staff are hugely appreciative of our generous donation.