This years donation of items for our BOOKarama 2021 has proven to be highly successful with volumes up at least 20% on our 2019 collection.
As a result of this, the Rotary Club of Bishopdale Burnside has decided to cease collecting donations of Books, Records, DVD's/CD's and Jigsaws on Sunday 18th April a week earlier than scheduled.
With over three containers of sorted books our BOOKarama Book Sale will be held once again at the YMCA Recreation Centre Bishopdale from Friday 30th April to Sunday 2nd May starting each day at 10am.
Proceeds from our sale will be for our Rotary Community and Youth projects.
We look forward to you joining us at the end of April.
Venue: 
YMCA Recreation Centre Bishopdale
Dates: 
Friday 30th April 2021  10am to 6pm
Saturday 1st May 2021 10am to 5pm
Sunday 2nd May 2021 10am to 2pm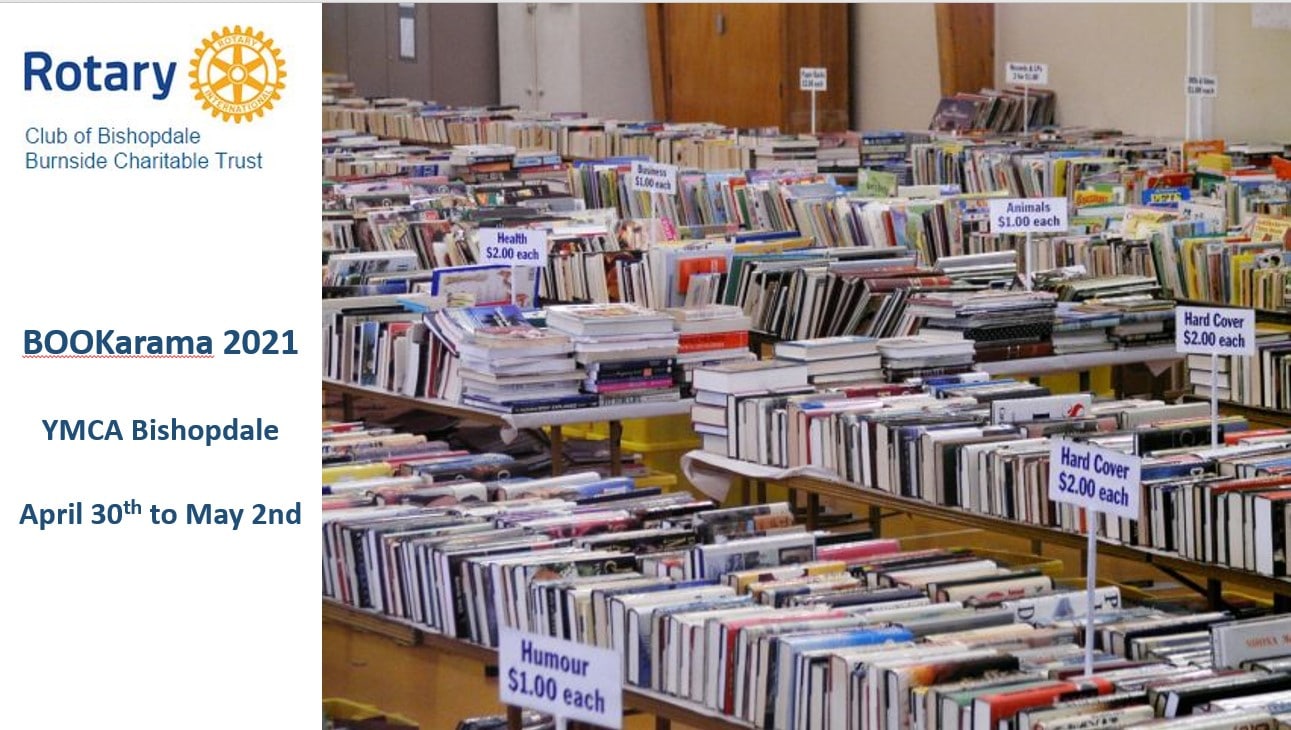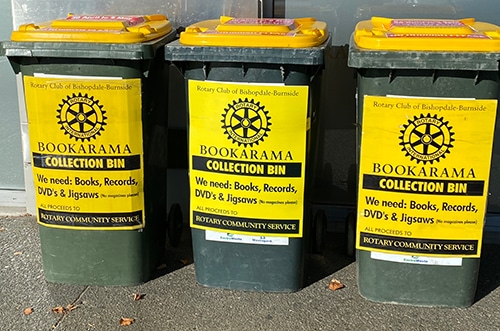 Please ensure that you have dropped off any donations of Books, Records, DVD's/CD's or Jigsaws to our bin locations by 10am Sunday 18th April 2021.