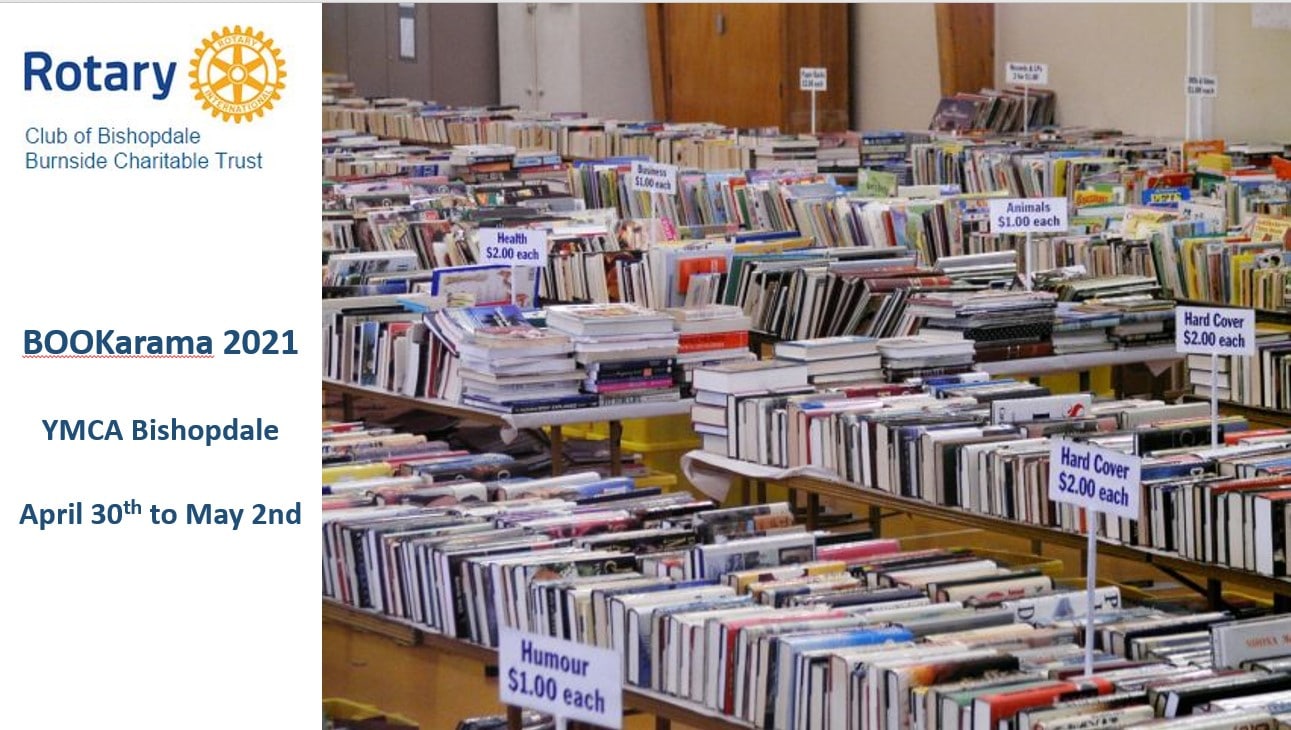 Our popular BOOKarama Book Sale will be held once again at the YMCA Recreation Centre Bishopdale from Friday 30th April to Sunday 2nd May.
Our event postponed last year due to COVID will feature Books, Records, DVD's and Jigsaws all reasonably priced.
Proceeds from our sale will be for our Rotary Community and Youth projects.
We will be seeking donations of the above items from mid-late March. Check our Bookarama 2021 webpage for details closer to the time including collection points.
We look forward to you joining us at the end of April.
Venue: 
YMCA Recreation Centre Bishopdale
Dates: 
Friday 30th April 2021  10am to 6pm
Saturday 1st May 2021 10am to 5pm
Sunday 2nd May 2021 10am to 2pm