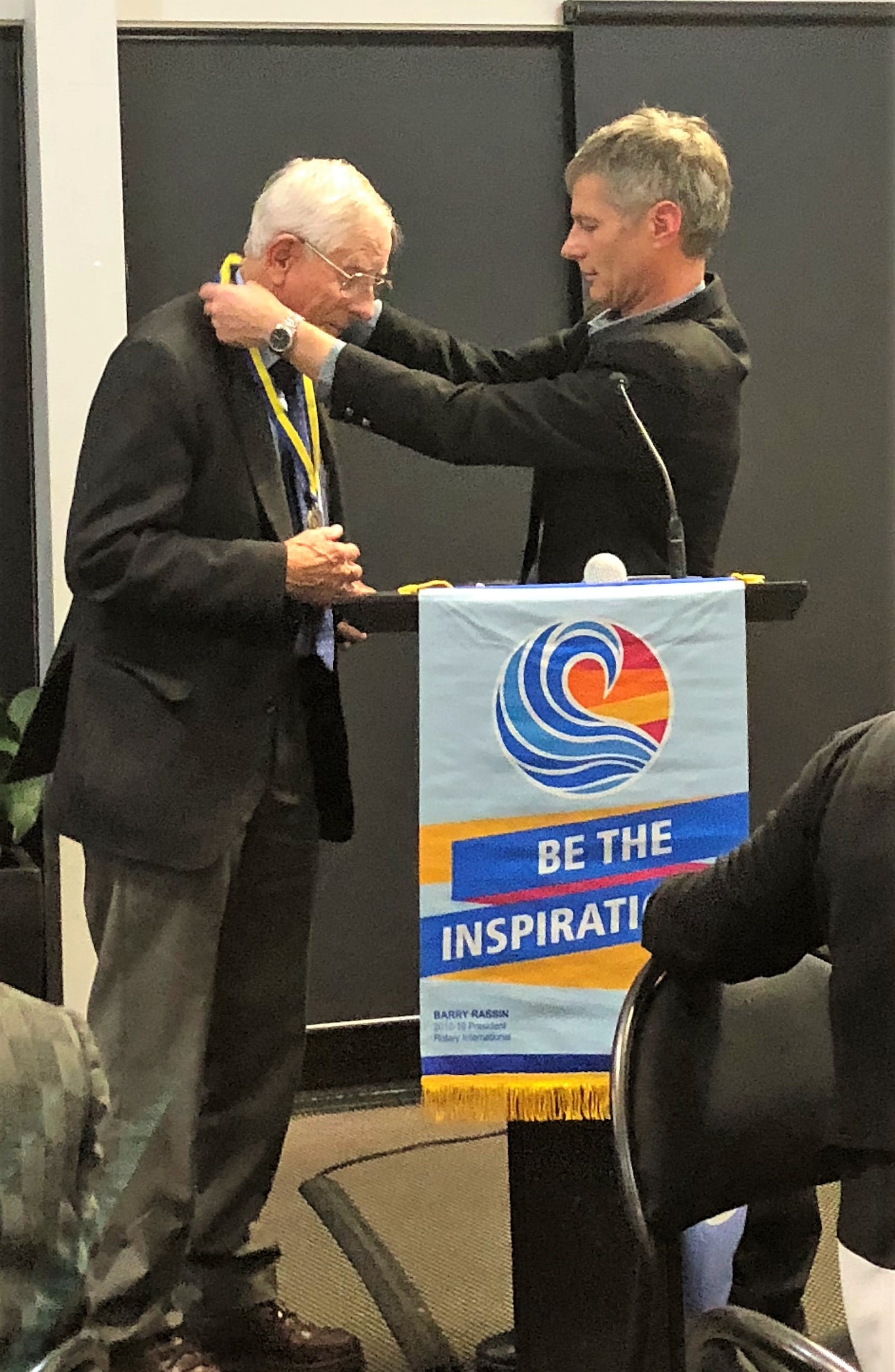 This year, in 2018, the Rotary Club of Bishopdale-Burnside recognises an individual who has put others first. This person exhibits a strong sense of  community and over many years has displayed a desire, both privately and publically, to 'help' others across a wide spectrum of the population of Canterbury.
A Rotarian, this person became an active club member demonstrating a keenness to be involved in club activities. This person showed a willingness to participate in club projects for the betterment of Rotary and the Community alike. Together with this person's spouse, they have been active in fellowship activities within the Rotary Club of Bishopdale Burnside, and particularly the social events – as many of the long standing members here tonight will attest to, when they find out who!
During a long and distinguished business career this person operated at a local and national level, with a determined strategic focus, to co-ordinate the various infrastructures in Canterbury. This person brought together regional leaders in a common purpose; to minimise the effects of natural disasters on human life.
Working in a team environment this person was central to the programme Lifelines. This individual is better known to us as the person who introduced us to the then relatively unknown word 'Liquefaction' – long before it became a daily utterance for many Canterbury residents post earthquakes.
This person is a dedicated player of both tennis and golf. A somewhat humble and caring person with a quiet but distinctive voice – especially whilst singing – this man joined Rotary on the 24 June 1985.
Rotarians, partners, and guests – it is my privilege to present one of Rotary's highest awards, a Paul Harris Fellow, to Mr. John Lamb – an outstanding Rotarian who celebrated 33 years with our club, just 1 week ago.