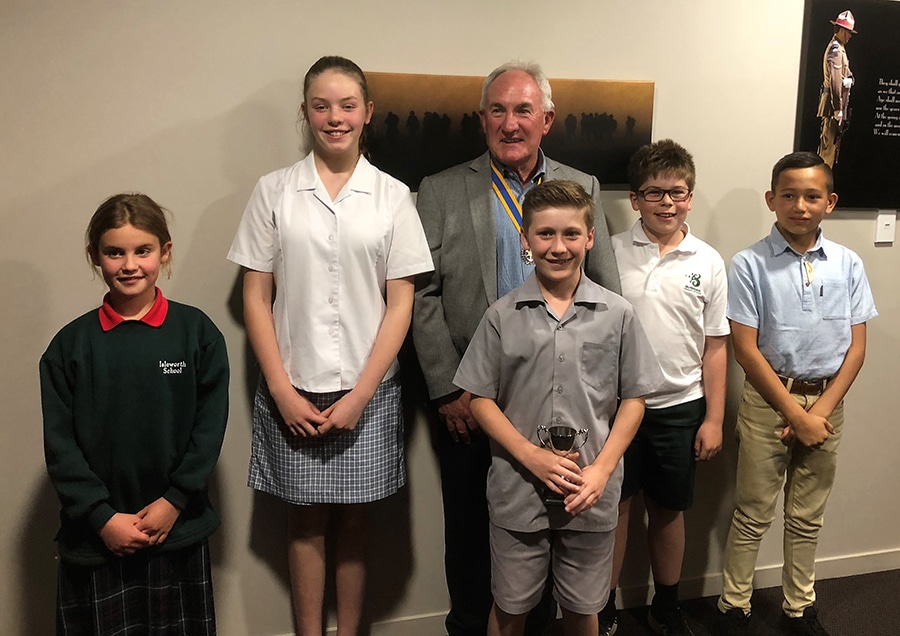 Junior Speech Competition in its 32nd Year
The Junior Speech Competition first run by the Rotary Club of Bishopdale-Burnside  in 1986, thanks to an initiative by one of our most endeared members Bill Chudleigh who unfortunately died some years ago, is now a highlight of our club's Rotary year and one of our most popular projects.
Rotary world-wide has an emphasis on Youth Leadership and this competition is our contribution to encouraging young people to gain the confidence that will enable them to actively participate in the  future of our great country.
Fourteen primary and intermediate schools participated in this year's competition with around 1000 children involved overall. To date we would estimate that around 30,000 students have participated in the competition since its inception.
This year 111 students were selected by their schools to take part in the Semi Finals, with 25 qualifying to take part in the finals held at Breens Intermediate on Wednesday 17 October.
Fifteen club members played their part as judges and time keepers at the semi -finals and professional judges from a local Toast Masters club adjudicated at the finals.
Each year the standard of the speeches gets better and better which can be attributed to the enthusiasm and level of training undertaken by the school teachers involved.
Given the confidence these young folk display when giving their speeches, we can only marvel at what they will achieve in their future careers which reinforces the reason we continue to run this competition as a platform for their personal development.
2018 Junior Speech Contest Winners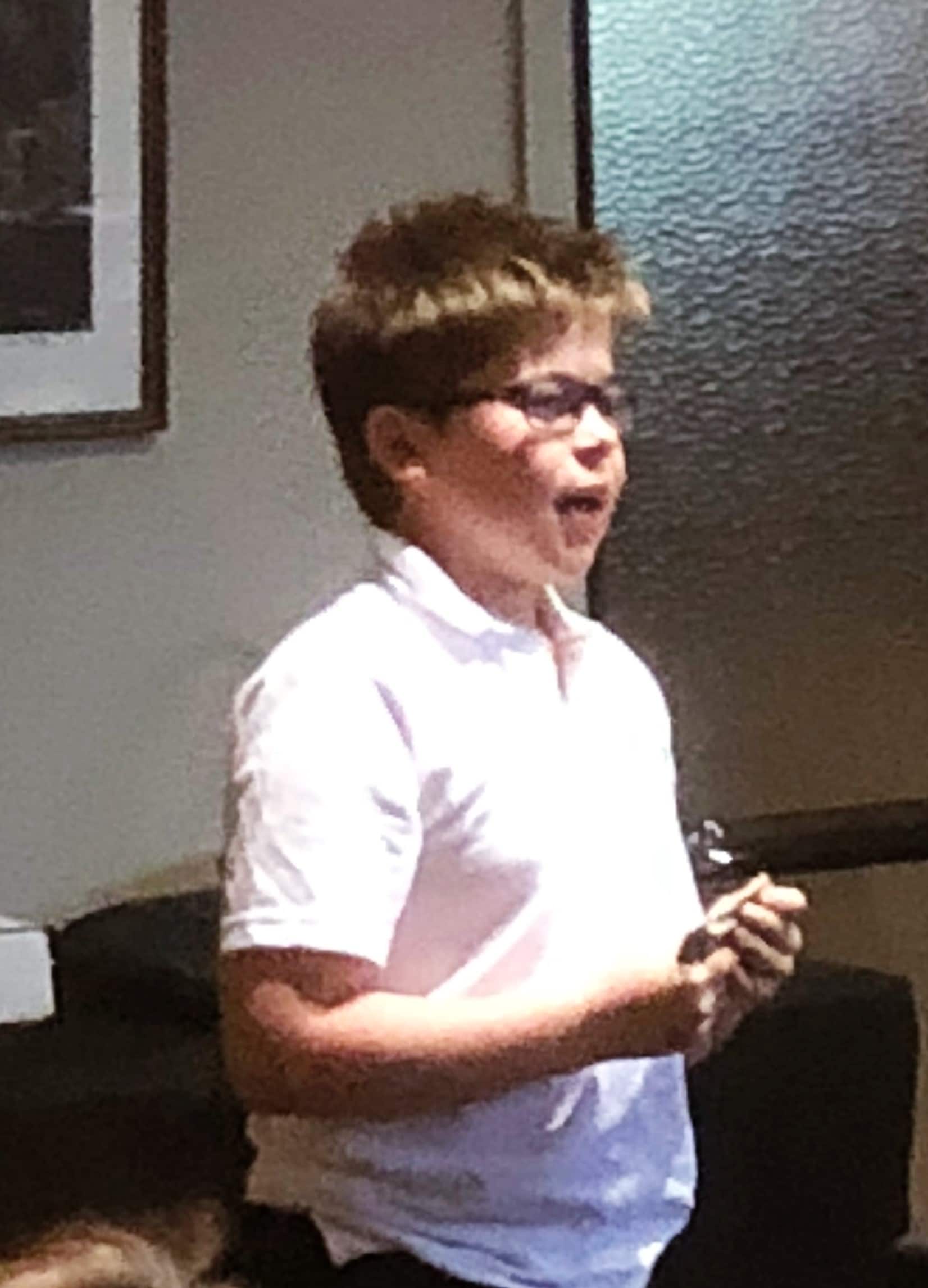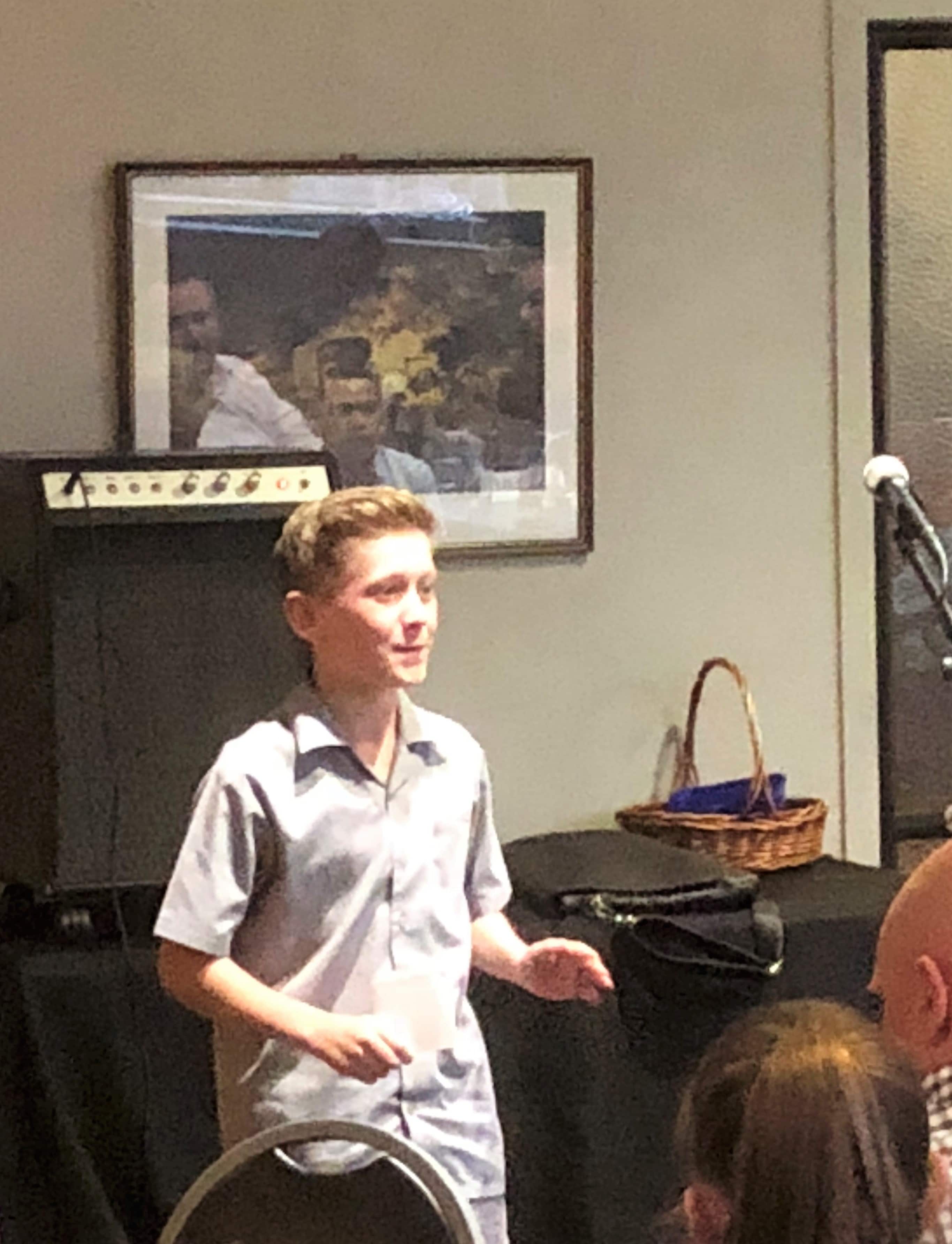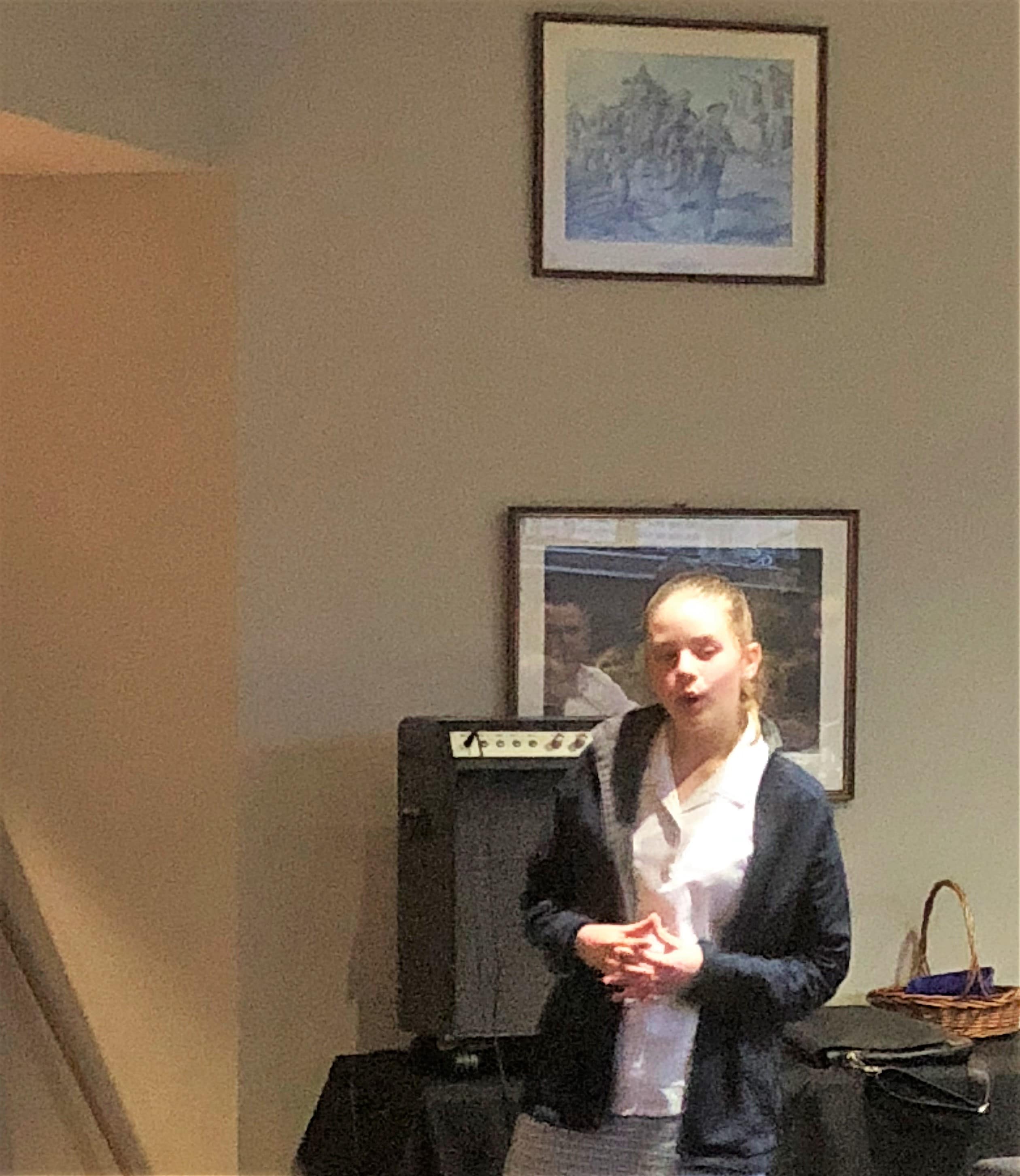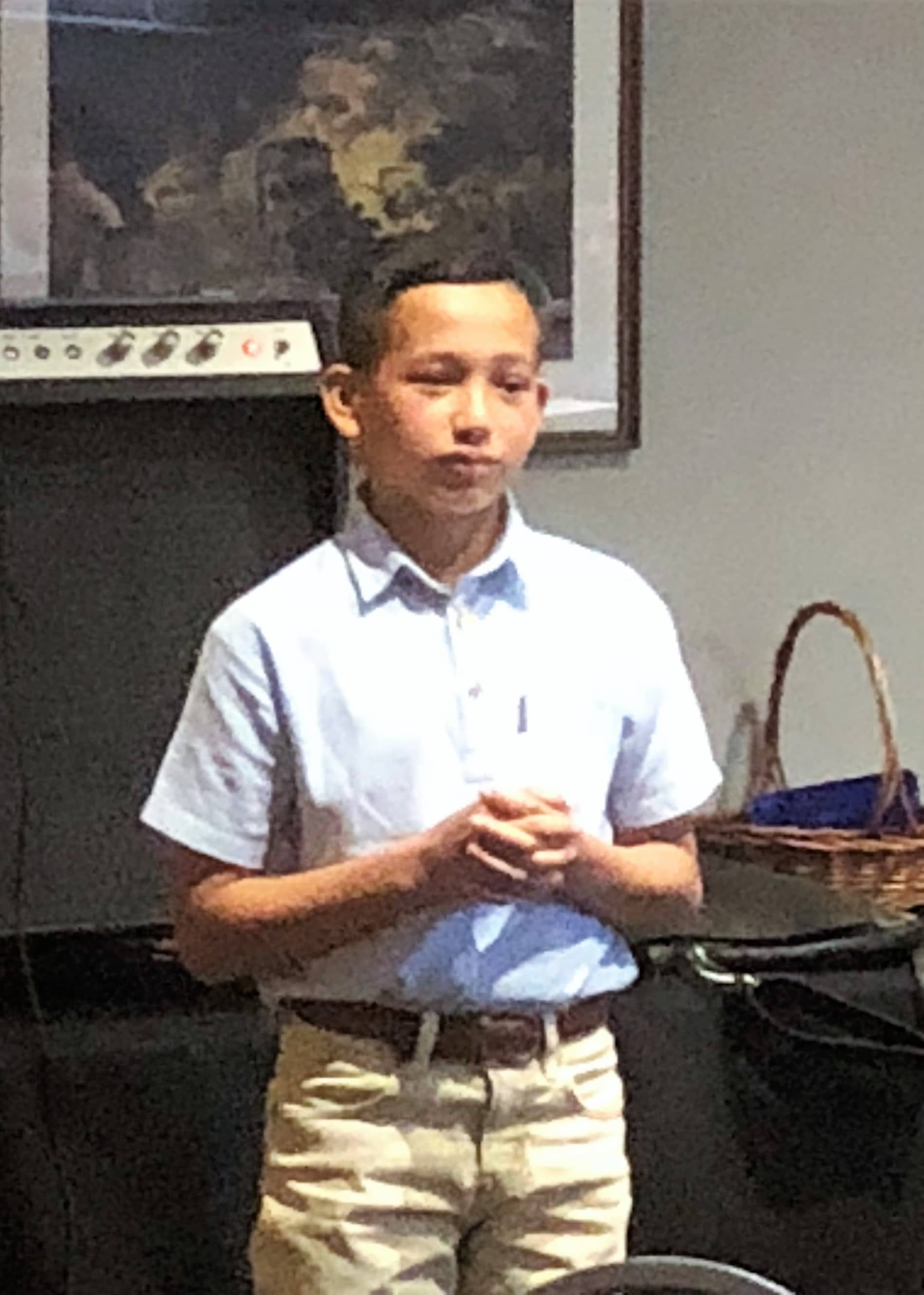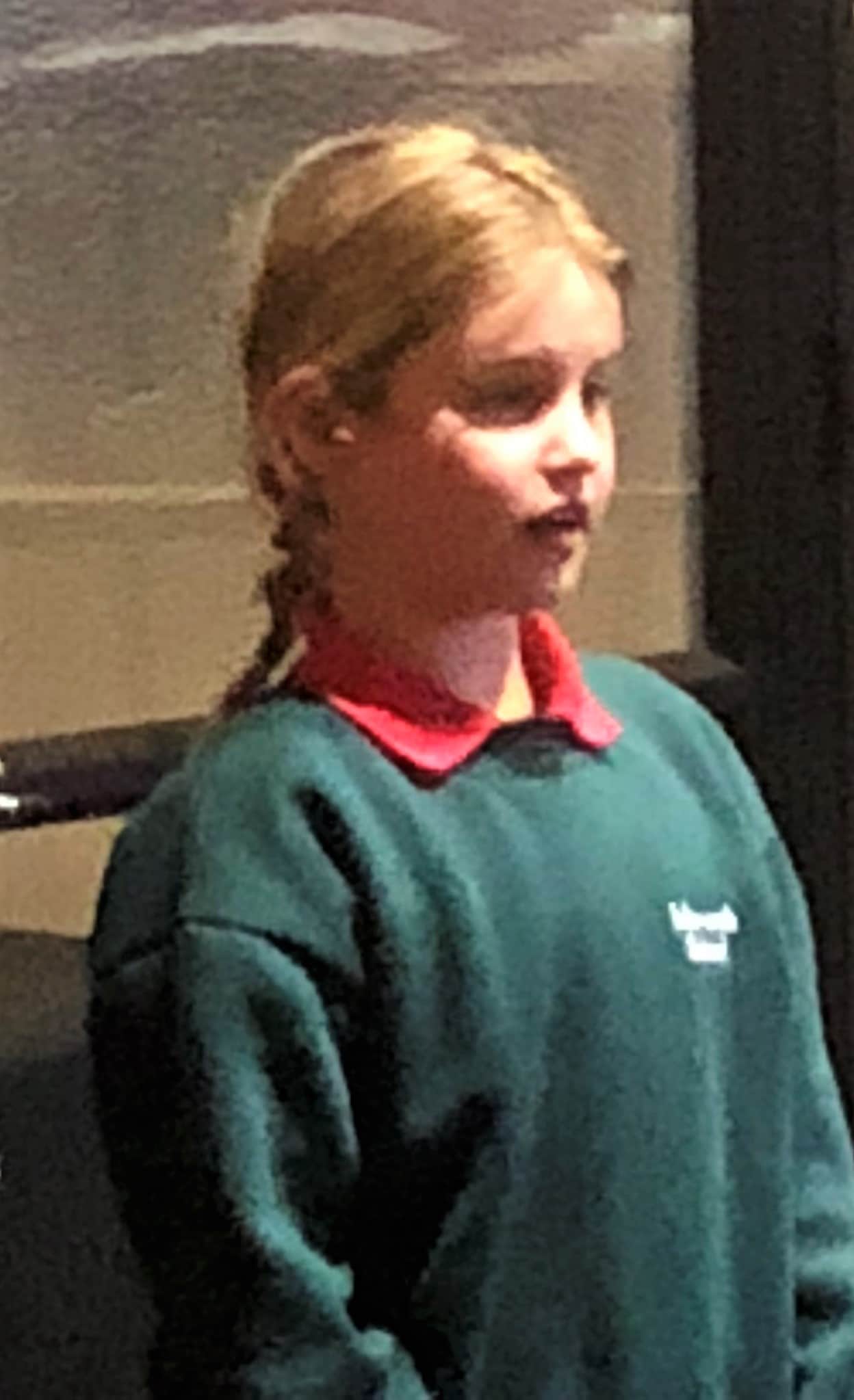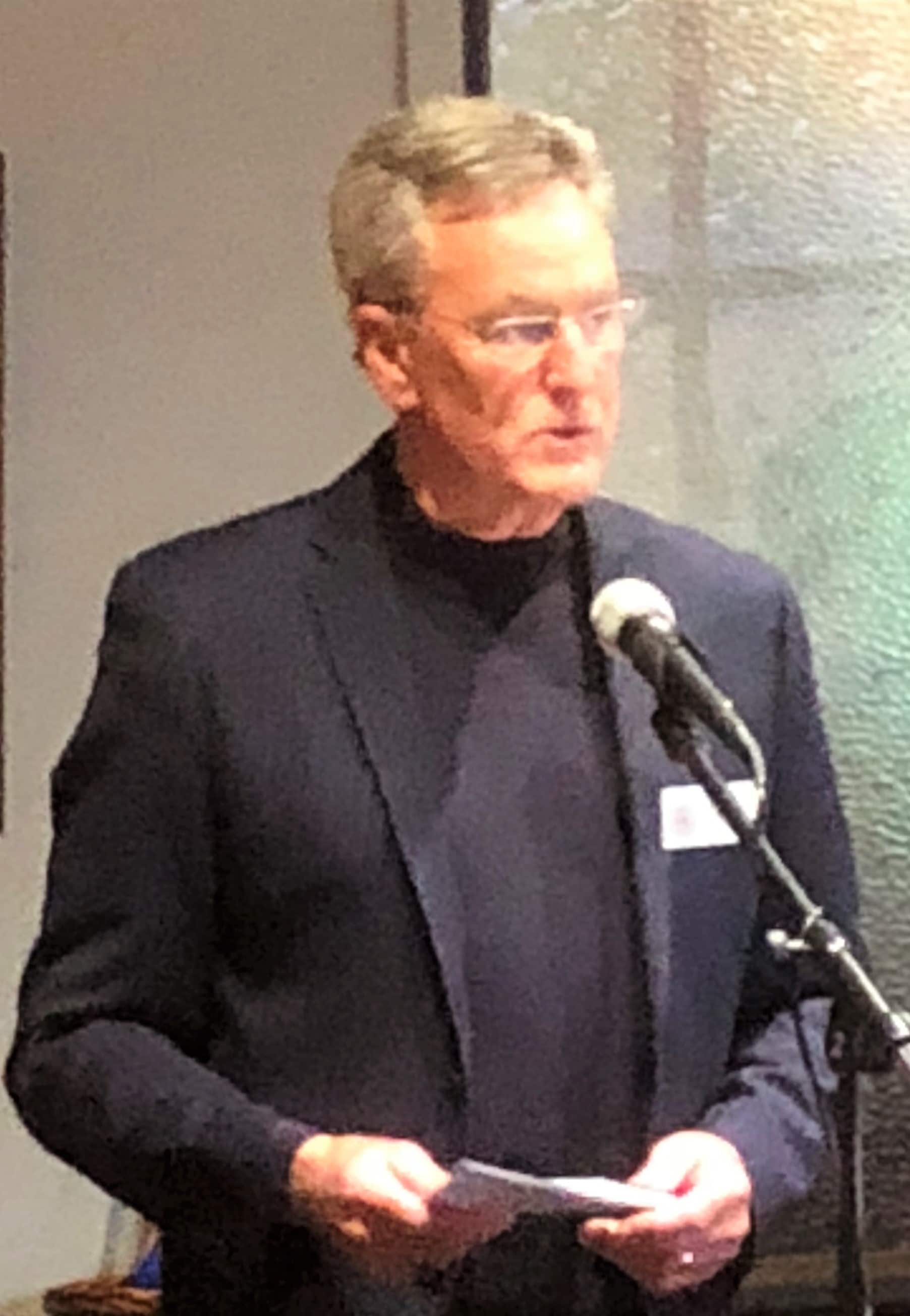 This year's winners, along with their parents, were guests at our Rotary meeting on Monday 29 October where they once again presented their speeches to a very appreciative audience.
The section winners were:
Year 4 Sofia Collins from Isleworth School
Year 5 Nathan Carran from Burnside Primary
Year 6 Josef Thomas from Burnside Primary
Year 7 Chloe Tapp from Cobham Intermediate
Year 8 Danny Coyle from Christ The King
Special thanks to Rotarian Keith Walker for co-ordinating this years event.
Bill Chudleigh Memorial Cup 2018
The year 8 winner, Danny Coyle, was presented with the Bill Chudleigh Memorial Cup by Bill's partner Patricia Klingham.