Over several weeks in September and October the Rotary Club of Bishopdale Burnside conducted its 2019 Junior Speech Competition.
We had a record number of entries this year. 114 entrants from 15 schools participated in the Semi-finals at Isleworth School on Wednesday 18 September.
25 students qualified to take part in the finals held at Breens Intermediate on Wednesday 16 October.
The winners who presented their speeches at our Rotary Meeting on Monday 21 October were:
Year 4 – Aashman Chandratrey from Burnside Primary, subject "The Brain"
Year 5 – Zanthe Pethig from Avonhead Primary, subject "Five Favourite Words"
Year 6 – Niamh Murdoch from St Patricks Primary, subject "Dance Should Be Taught in All Schools"
Year 7 – Jaeger Pryce from Cobham Intermediate, subject "Why Money Can't Buy You Happiness"
Year 8 – Connor Thompson from Breens Intermediate, subject "Underrated Speech Techniques"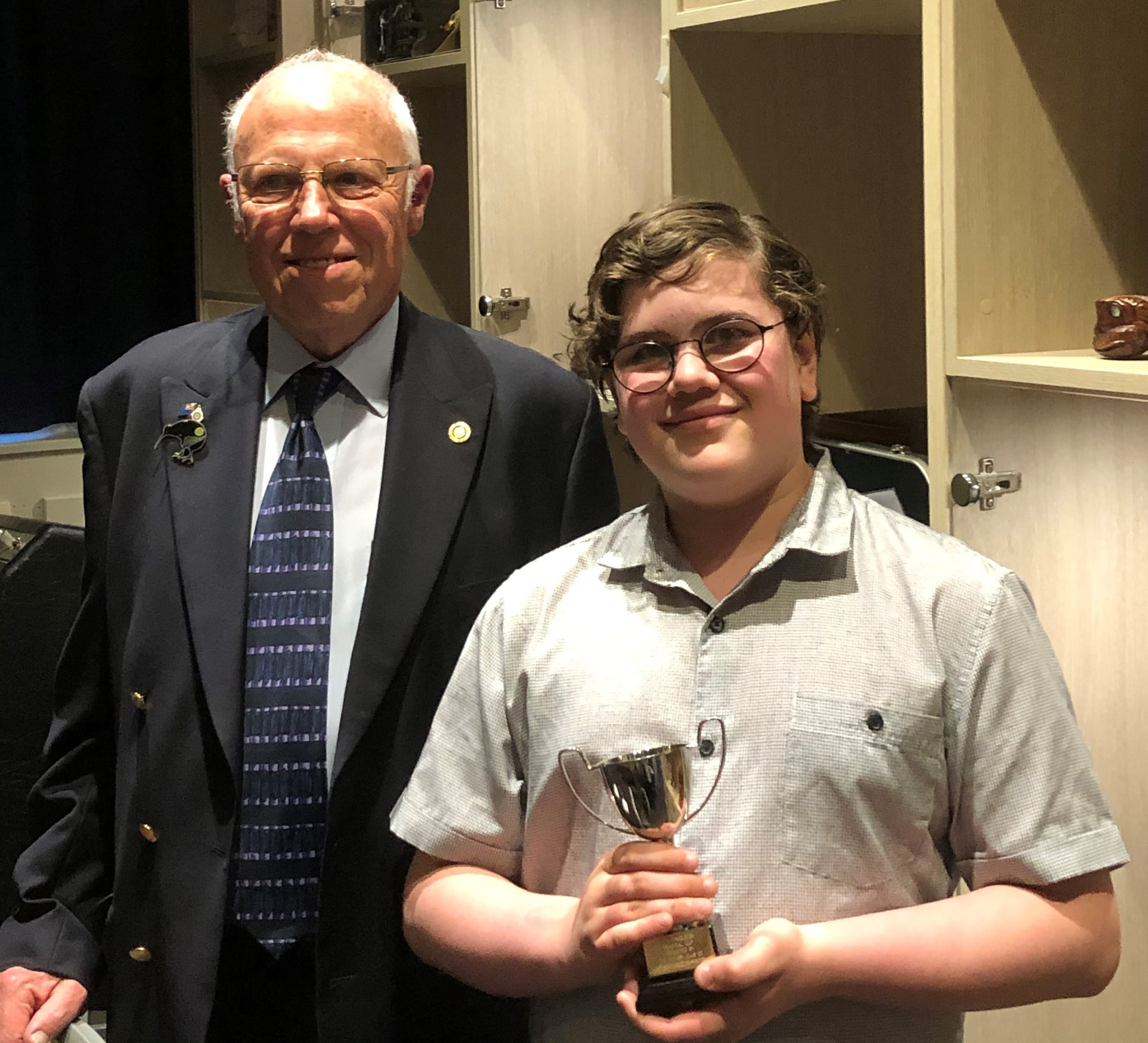 Connor was also presented with the 'Bill Chudleigh Trophy' in memory of the deceased Rotary member who started the speech competition more than 30 years ago.