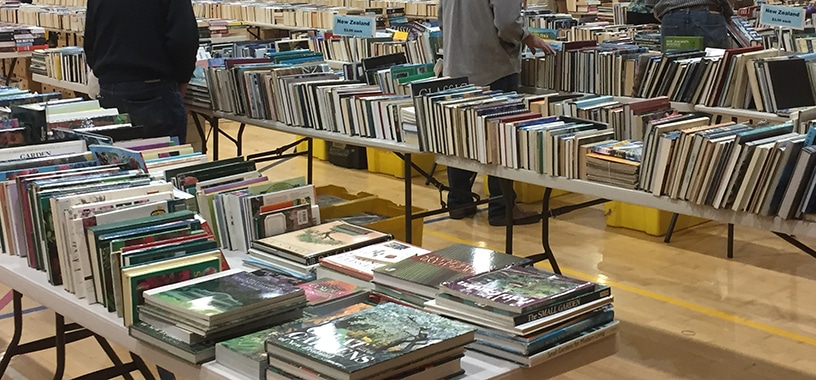 THANK YOU
Our 2021 3-day was held on the weekend of 30th April to 2nd May and was extremely successful with takings up on 2 years ago.
Due to COVID and lockdowns Bookarama 2020 didn't take place.
Surplus books and other items have been donated to Odyessy House, Christchurch Prison, St Johns, Retirement Villages and a number of other organisations.
Surplus Children's books will be on their way to the Pacific Islands via Rotary New Zealand World Community Service (RNZWCS Ltd)
We would like to thank all those people and organisations that have supported us this year, to those that donated items, those that provided sites for our collection bins, those that donated free or subsidised services.
In addition a thanks to the Christchurch Cadets, Odyssey House residents, Rotary Club of New Horizons and our wider friends of Rotary. You helped make our job easier and in doing so raised money for Charity that we can give back through our Rotary Projects.
Of course special thanks to the Members, Partners and other family members who have assisted with this fund-raising project over the last 8 weeks culminating in the sale at the weekend.
We will be meeting for debriefs over the coming weeks and a decision will be made on next years event.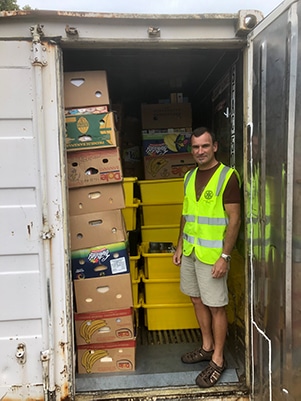 You mean we have to sort
all these books !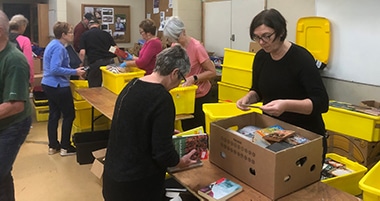 Sorting Books into various categories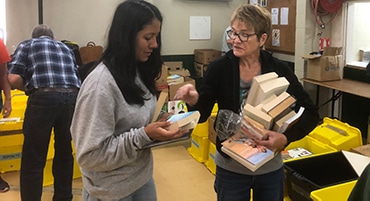 The Rotary Club of Bishopdale Burnside Charitable Trust recently donated $50,000 to Odyssey House …. read more
Bookarama is a popular event as shown in this video.