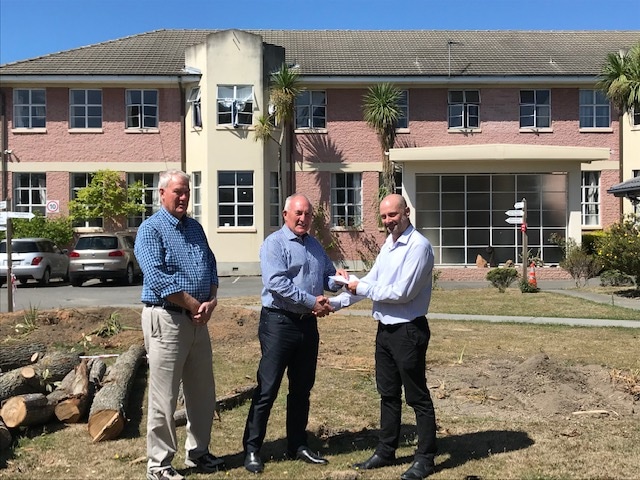 Established in 1985, Odyssey House Trust Christchurch has led the way in the local provision of therapeutic treatment and support for people affected by alcohol and drug addiction.
However, as a result of the the Canterbury earthquakes of 2010 and 2011 the main building at Odyssey House – the place where the men cook, sleep, and undergo their treatments – suffering from considerable earthquake damage.
Odyssey House undertook last year,  the project to rebuild and the Rotary Club of Bishopdale Burnside offered to help.
The site has been cleared for the new building which will be in excess of 700 sq. metres and it's hoped to be completed by Christmas 2020 or early in the the next year.

Last week, Past President Garry Hampton and Rotary member Lindsay Crossen had the pleasure in presenting a donation of $50,000 to Odyssey House Clinical Director Nigel Loughton. The donation on behalf of the Rotary Club of Bishopdale Burnside Charitable Trust were from funds raised by the Club from its previous annual BOOKarama project.
Our donation is towards a new wing at Odyssey house for women. Currently they are accommodated either in the city or at the residence at Motukarara.