The following article was written by University of Canterbury Student Lucy Scannell as part of her University Course.
Bookarama success continues for Bishopdale-Burnside Rotary Club
By Lucy Scannell
For the Bishopdale-Burnside Rotary club, their 13th annual Bookarama proved yet again to be a huge success. But, the club aren't the ones who benefit from the money raised.
Project leader Lindsay Crossen said funds from the Bookarama are recycled straight back into the community.
"Thousands of dollars go back into the community every year. It goes to schools, towards leadership courses, and to charities. We've supported the likes of Odyessy House (drug and alcohol addiction support trust)".
People apply for grants through the club, which determines where the money goes.
The Bookarama raised around $60,000 between April 20-22nd, at the YMCA Recreation Centre in Bishopdale.
The average price for a book was $3. CD, DVD, and record lovers did not miss out either, with plenty of good deals ranging below $3.
Ones highest splurge would be $5 or $6 for a Jigsaw puzzle, which proved to be in hot demand from the public.
Club President Graeme Tapp said "the Bookarama is a great event that provides good quality second hand books".
"It generates money which is then spent in the community".
There were 350 people waiting outside the venue on the first day of sales.
"People go home with a couple of shopping bags full of books, and they tend to donate them the next year. It's all part of the recycling process," said Crossen.
40 members of the club were involved in the project, and their main job was sorting out three containers full of books that had been donated by the public.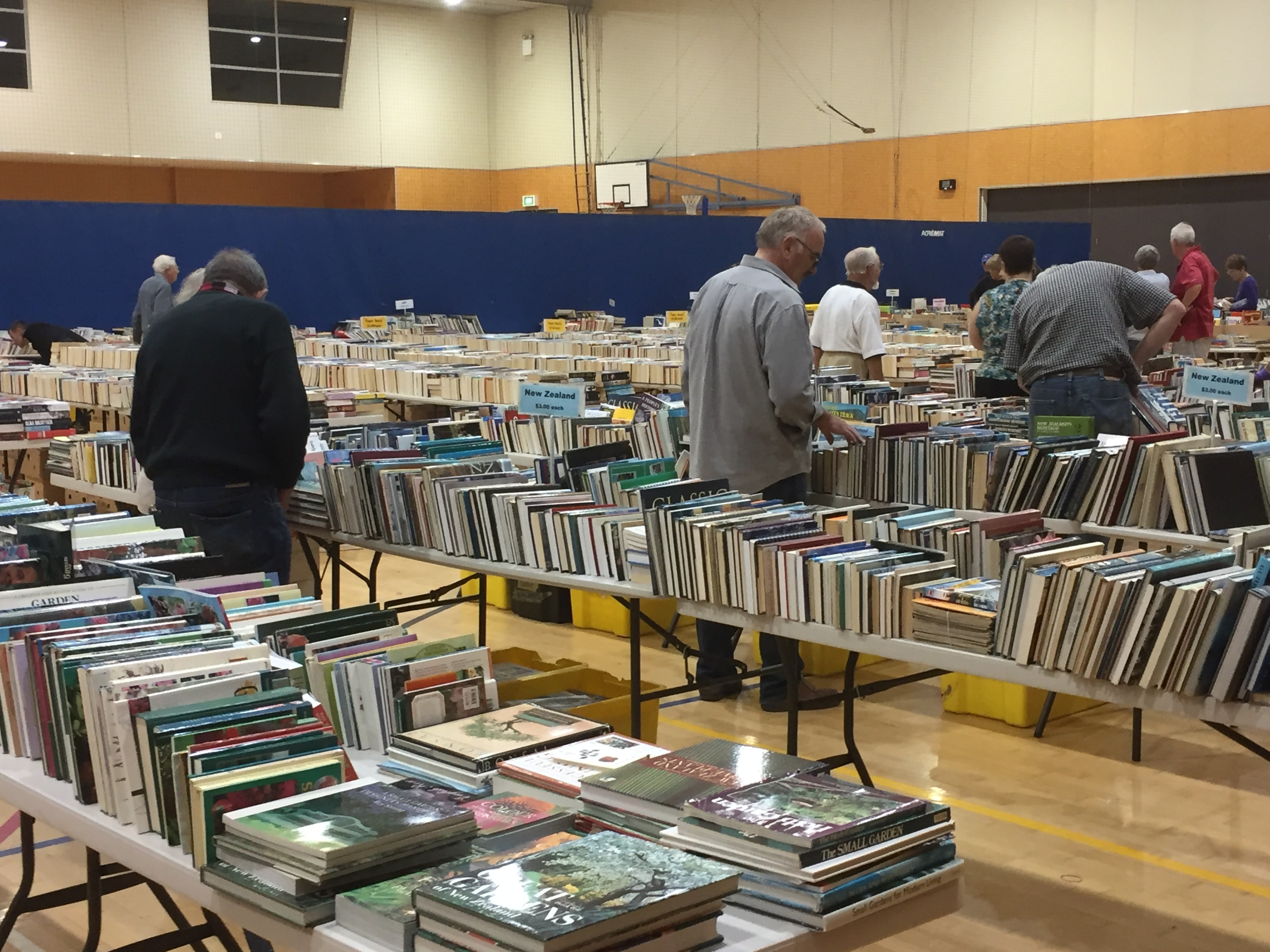 Crossen said "about 2500 hours went into this project, that's a lot of effort over a 6-week period".
"Sorting's are a huge social event, both Rotarians and their partners turn up to help".
The club enjoys the interaction with the public at the sales.
The club had 21 collection boxes in places such as New World Ilam, BP Fendalton, and Pak n Save at Northlands Mall.
Community businesses and organisations were involved in the event. These included Enviro-waste (paper reclaim service), Riccarton horticultural society (supplied the tables), and the Bishopdale scouts (provided the sorting facilities).