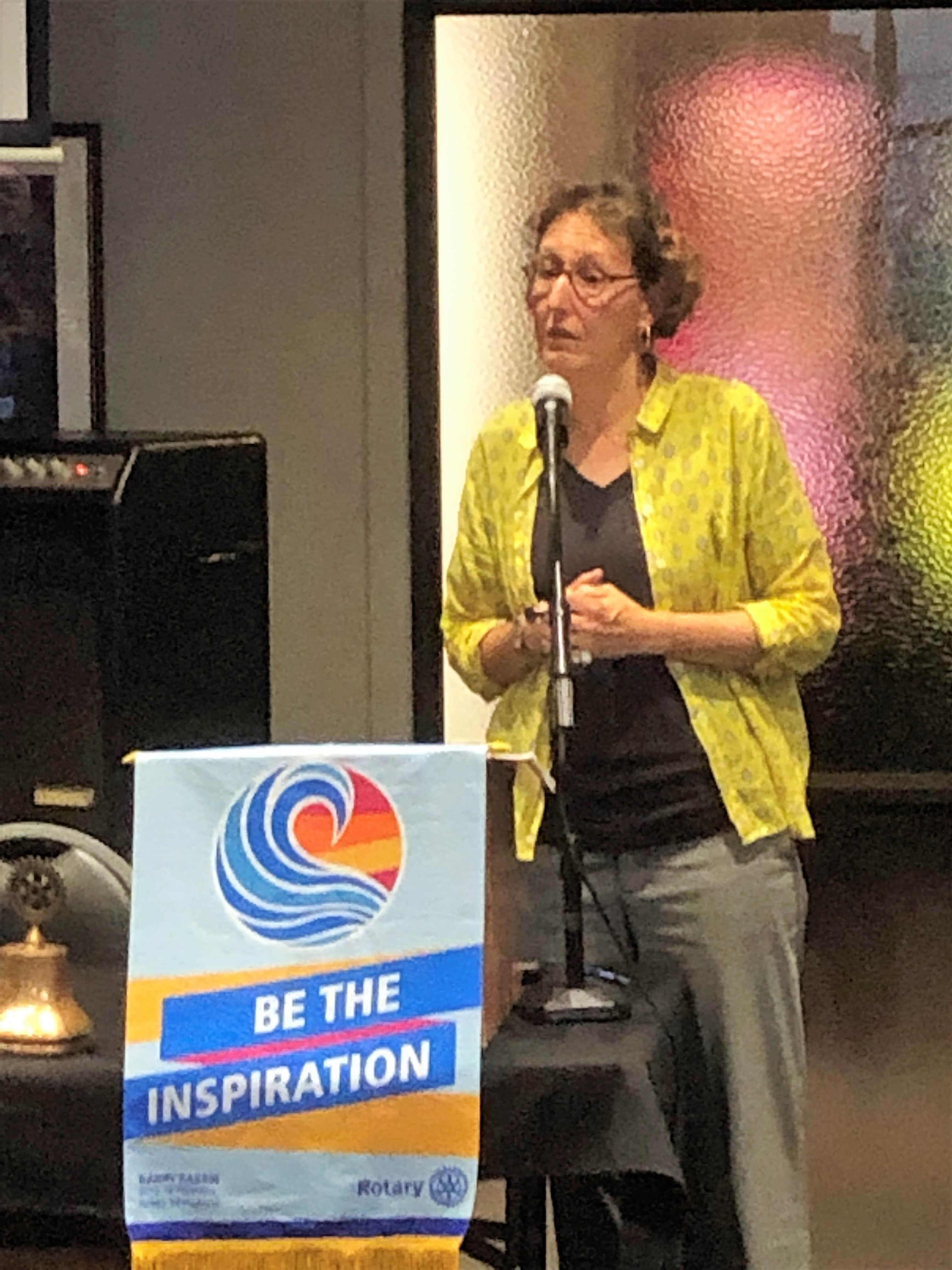 Over the years the club has often assisted our Youth in our various Rotary Programmes. We often wonder where some of these people have ended up. Hayley Westenra was one of our Primary Schools Speech Finalists and ended up on the World Stage.
One of Rotary programmes is Rotary Youth Exchange (RYE) where students spend a year in another country. The Rotary Club of Bishopdale Burnside has sponsored or hosted students both outbound and inbound.
One such student was Sara Fabriciant from Zurich Switzerland.
Sara was hosted by our Club during the 1990's.
Earlier this month Sara revisited the Club and met up with member Craig & Barbara who was one of her host families back then.
Today Sara holds a PHD and is Chair of Geography at Zurich University. She was currently Christchurch doing a sabbatical at Canterbury University.
Sara had the opportunity to highlight to the club the impact of the RYE programme and the time she had spend in NZ had on her life on her return to Switzerland.