Hands on with Christchurch Foodbank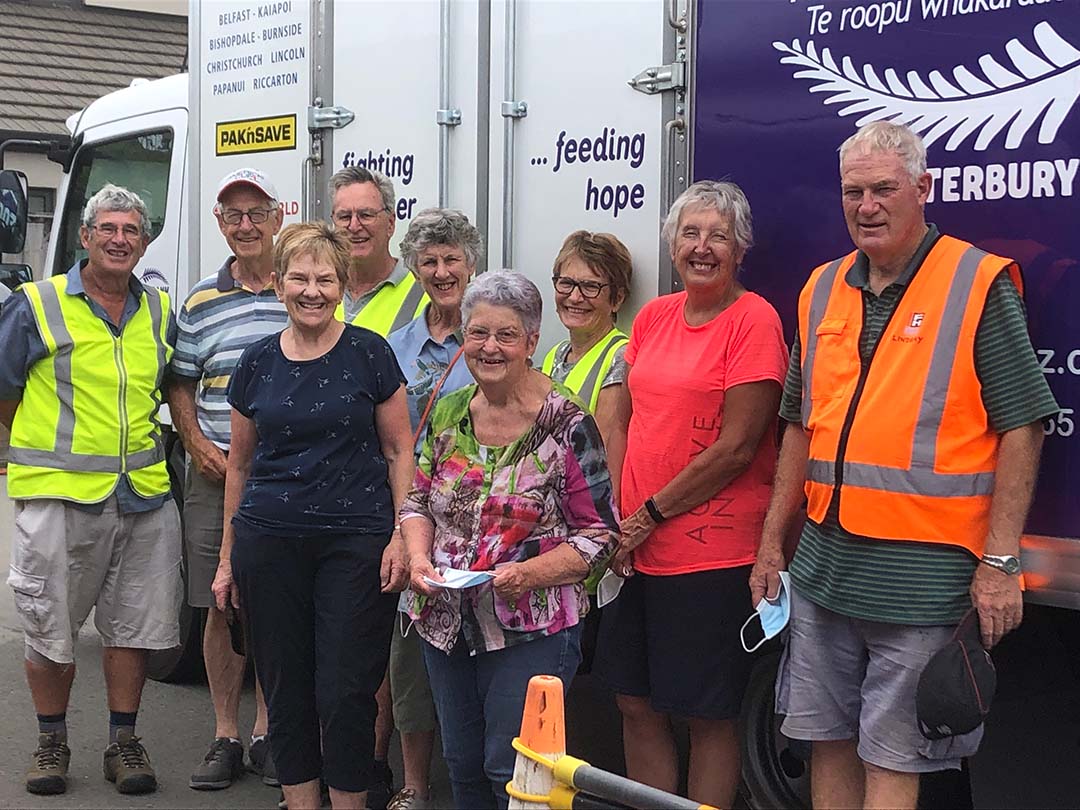 Once a month a small team of members, honorary members and partners assist at Foodbank Canterbury.
Foodbank Canterbury is a  food rescue organisation with a singular mission in mind: to fight hunger, feed hope and reduce food waste.
As you know Covid, increased housing costs , and increased general  costs have seen significantly higher demand for Foodbank over the last two years.
Check out their website https://www.cityharvestnz.org/ if you would like to help or for further information.
Our Rotary Foodbank Team was well organised, and got through 100 cartons fairly darn quick.  The task involved packing non perishable food and other hygienic items into individual cartons which were ably sealed and placed on a trolley for eventual distribution.
Of course as with with most tasks, some element of tidying up is required with breakdown of boxes for recycling.
As you can see full mask rules in place whilst inside but a chance outside for a photo op next to one of the two trucks that Christchurch Rotary Clubs including Bishopdale Burnside purchased in the last couple of years.
A subsequent tour of  the rest of the facilities including the chance to view the trolleys that one of our Rotarian's successfully repaired and modified funded by our club.
The Club is always on the hunt for hands on projects to assist in – contact community@bishopdale-burnside-rotary.com to discuss your requirements.
Members
You can view more blog items
by logging in