Supporting Citizens Advice Bureau Christchurch
The Rotary Club of Bishopdale  Burnside Charitable Trust recently donated funds for a new computer for Citizens Advice Bureau (CAB) Christchurch.
Citizens Advice help people to know and understand their rights and obligations and how to use this information to get the best outcomes, provide people with the confidence and support they need to take action, and work for positive social change within communities and wider society. CAB provides a free and independent service to all.  
Locally CAB is staffed by volunteers in three offices in Christchurch
West – Located at Hornby Community Centre

North – Located at Fendalton Library

City – Located in the Salvation Army Centre 250 Colombo Street
Throughout New Zealand, there are more than 2,600 trained volunteers, in more than 80 locations. Volunteers are supported by a comprehensive knowledgebase and regular learning.
Christchurch CAB Manager Kate Verpoorten was thankful for the donation which replaced a previous 10 year old computer.
The project was facilitated by our Club's Community Committee.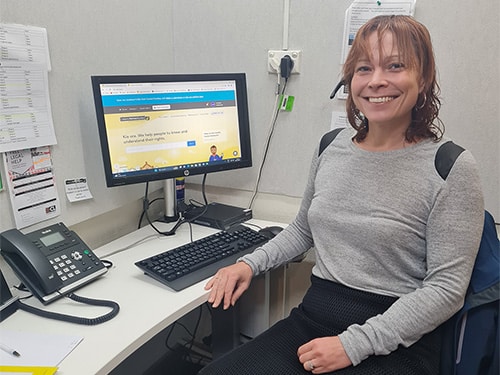 Members
You can view more blog items
by logging in