2020 Rotary Speech Contest Winners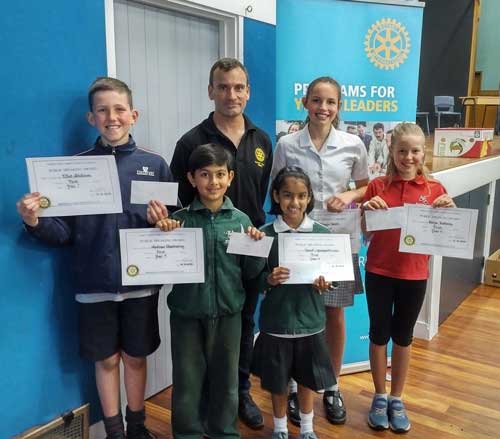 The Rotary Club of Bishopdale Burnside Annual Junior Speech Contest is one of the key highlights of our club's Rotary year. This year was no exception albeit that COVID-19 had a slight impact in the preparation of the students that took part.
This competition has been running for 35 years and still gets the input from schools and students in the Bishopdale Burnside area.
This year 14 schools and 105 students took part.
The standard of the speeches is the highest it has ever been with subjects that include world issues.
The winning students are pictured with Club President Matt Ellery at the finals that was held last week.
Congratulations to the winners and a huge thanks to all students who participated and their teachers, parents and caregivers who provided support.
Members
You can view more blog items
by logging in